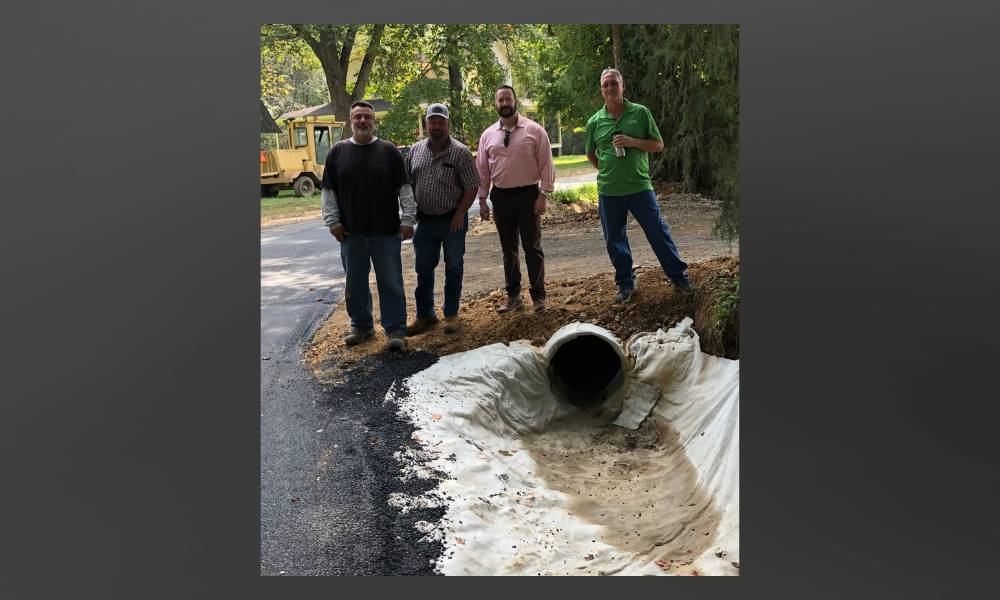 Chattooga County Sole Commissioner Blake Elsberry was looking for a long term solution for a washed-out ditch on Blowing Springs Road.

With the heavy rains there have been issues with ditches washing out (Upwards of 5'W × 3'D) that are in need of a long term solution.
For many years the Chattooga County Department of Public Works would have to go in and build-up this 850′ long ditch on Blowing Springs Road after any heavy rains. This of course was very costly due to several reasons including labor, machinery, material and of course having the road shut down. Because of this road being used by school buses, as well as local traffic, it had to be taken care of right away every time there was a heavy rain.

Elsberry wanted a more permanent solution and realized paving wasn't an option. "Blowing Springs gets a large amount of run off from the mountain after any type of substantial rain. This huge amount of water, multiplied by the speed at which the water flows has caused major wash and deterioration of the right of way and road for years. This issue was exacerbated by the flooding that occurred earlier this year," Elsberry said.
"This product, (ITL RCR® Reinforced Concrete Roll®) was brought to my attention by our public works director Yancey Robinson. A gentleman named Matt Willis who works for the company and lives in Chattooga County actually handed the information to a member of our mowing crew. We set up a meeting with him on site to determine the viability of using their product and discussed it with their product manager. This was great timing because we had been researching possible long term solutions to this problem since the flooding," Elsberry said.
"So far the product is working very well and we are already looking at other roads that have similar issues to utilize it on," Elsberry said. He said other roads the county plans to use this product on will be Neil Gap Road.
ITL Reinforced Concrete Roll® is a dry powdered cement mix that is needle-punched between two sheets of non-woven polypropylene. When rolled out and hydrated, ITL RCR® takes shape into a durable structure suitable for reinforcement or protective lining.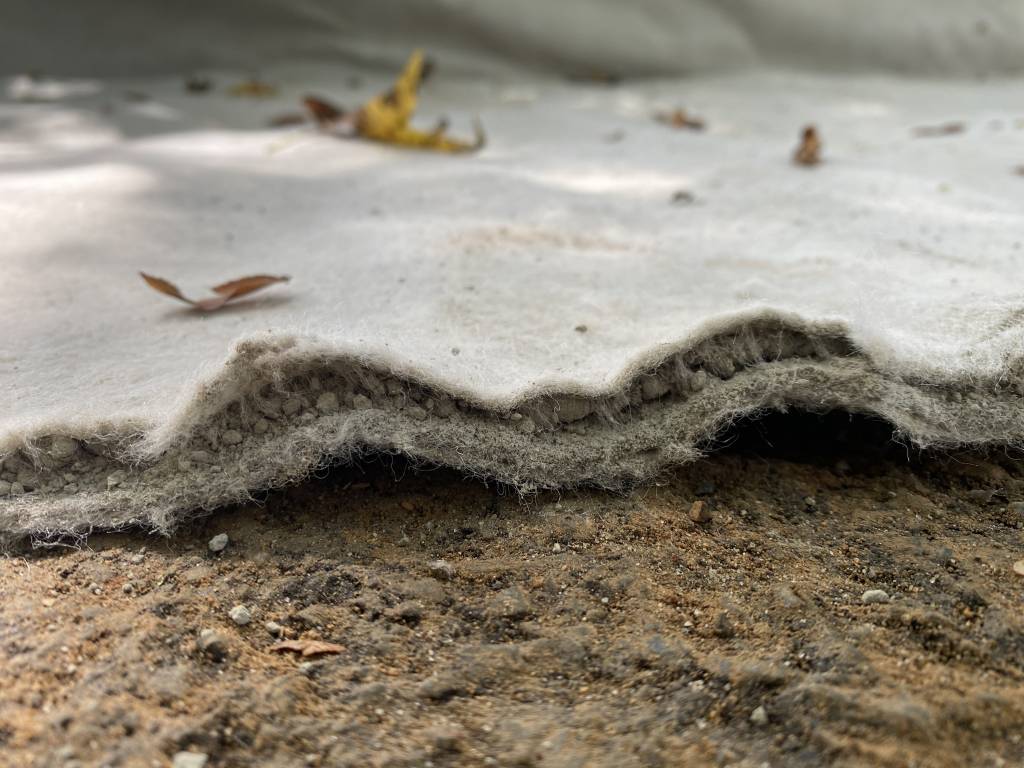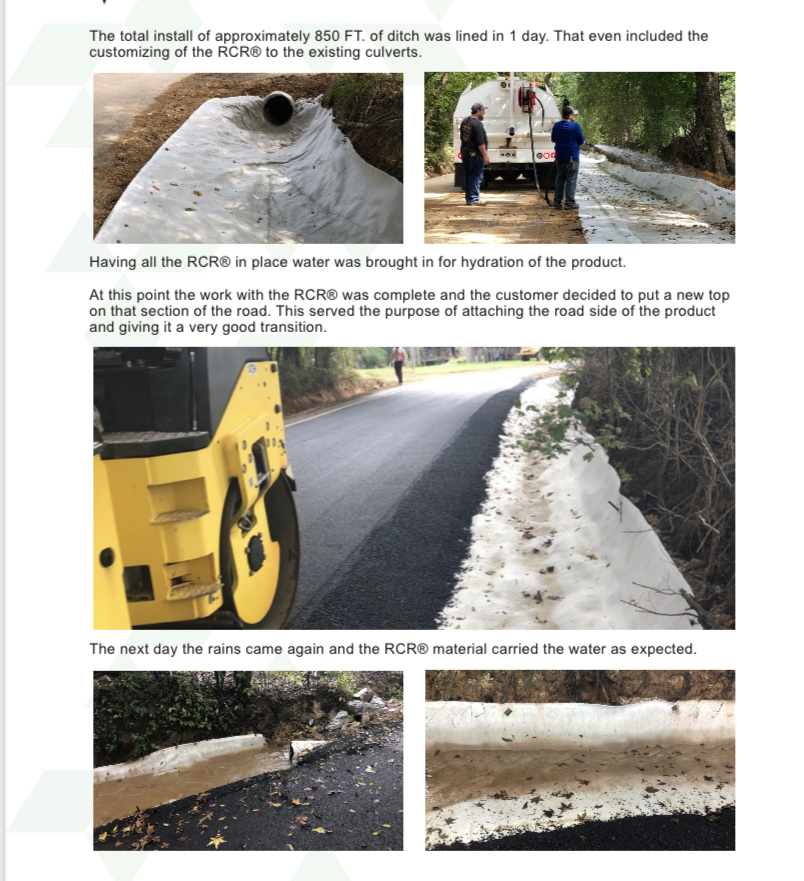 ITL Reinforced Concrete Roll® is a friendlier solution to conventional erosion control methods such as traditional concrete, shotcrete, grout blankets and riprap. The RCR® material was unrolled and cut to size by using a utility knife. After the RCR® material was cut to size, it was slid into position by hand and pinned into place. This was done by driving rebar pins with plates welded to the top into the bank.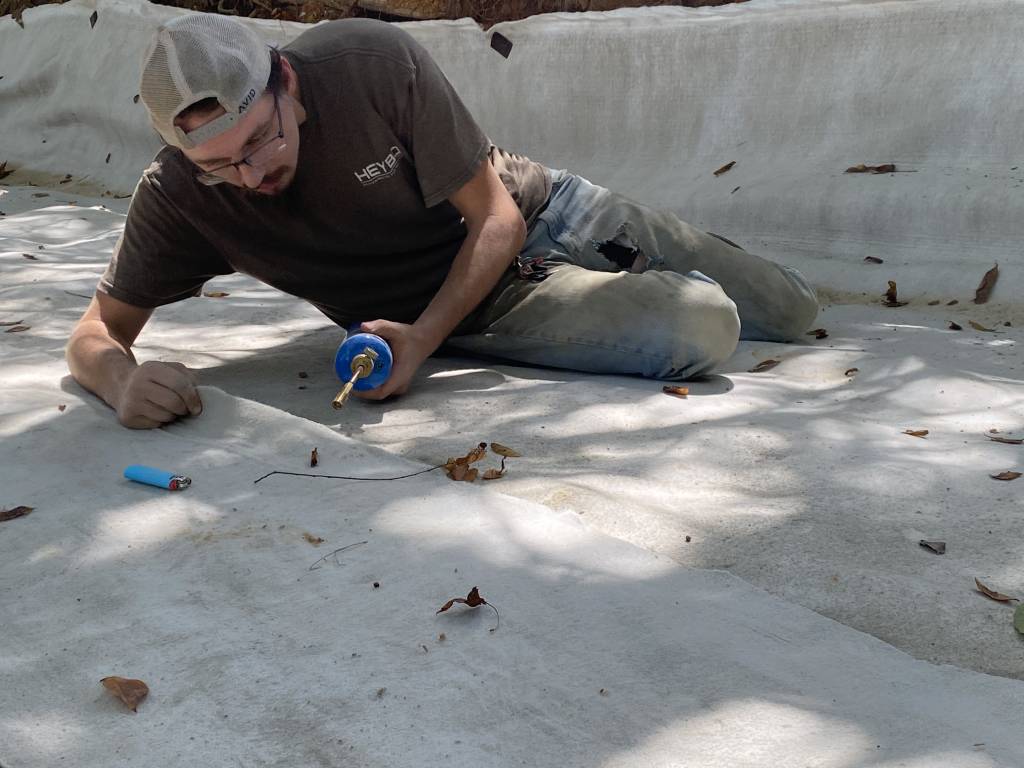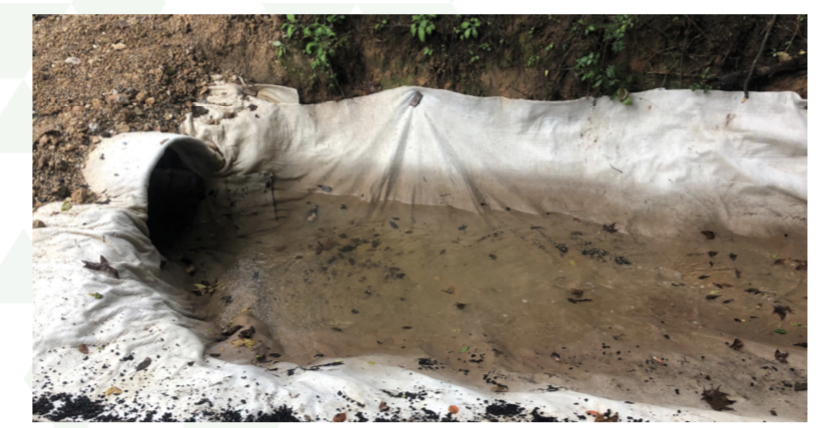 The RCR material comes with a 30 year manufacturing warranty and has a life expectancy of 50 years. The cost for the product at Blowing Springs Road was around $25,000. Funding will come from the $50,000 grant the county received from GEMA for the flood damage according to Elsberry.