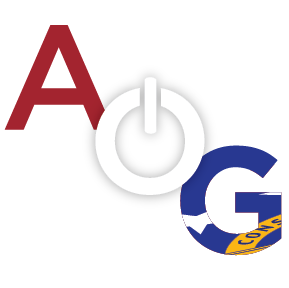 Charlie Lowry, is a bigger than life. The way he walks, the way he talks, he's a cowboy, and age has only added swagger to the three time qualifier for the Wrangler National Finals Rodeo, who holds seventeen championship titles in the PRCA Southeastern Circuit, and holds records in the calf roping all over the United States. I asked Mr. Lowry which buckle was his favorite, "I got one in there from 1981 when I won the All-Around Cowboy title in Wyoming". In 1985 Charlie founded the 4L Rodeo Company of Summerville, Georgia which today is one of the most outstanding and well known rodeo stock contracting companies in the southeastern United States.

Born and raised in Chattooga County on the same farm his grandchildren are learning to work today, Charlie Lowry said farming and rodeo just went hand in hand. His grandfather moved to Chattooga County and purchased the land that is the current day 4L Ranch in 1923. Charlie grew up on the farm and is blessed to see his grandchildren growing up the same way he did, working and building a bond that can only be built on a farm.
After graduating from Chattooga High School in the Spring of 1965 (he was part of the first class that graduating from Chattooga, the high school opened in April 1965), Charlie began taking rodeo seriously.
A Cowboy and his Angel
And then, Charlie met Wanda at a rodeo. She was a beautiful 20-year old college student and he was a 21-year old college cowboy. Wanda said, "My roommate wanted to go to the rodeo, I didn't even want to go.." And so the love story that spans five decades began. At this time Wanda was attending Missisippi College for Women and Charlie was at the University of Georgia. The couple married on June 14th 1969.
I asked Mrs. Lowry, if she ever thought rodeo would be her family's life, and before she could answer, "not until she saw me," Charlie interjected. When asked the secret to a happy marriage, Charlie without hesitation replied, "Jesus".
For the Lowry family, rodeoing is a way of life. Charlie and Wanda, a retired teacher, travel to all their rodeos as a team. The 4L Rodeo Company of Summerville, Georgia company has grown from five small productions its first year to producing 25 events a year. 4L Rodeo host PRCA, IPRA, NIRA and high school rodeos and rough stock schools.
The Lowry's have two children that have always been involved in the sport of rodeo both attending college on rodeo scholarships. Ross, the Lowry's son 43-year old son, is the 2001 Southeastern Circuit Champion Team Roping Heeler and the 2009 & 2012 Southeastern Circuit Champion Team Roping Header. In 2011 Ross and his partner Stephen Brittnell captured the coveted Dodge National Circuit Finals Rodeo Championship.
Ross's wife Leann, an elementary school teacher, competes in the barrel racing and breakaway roping. The Lowry's 39-year old daughter Jolyn is the former rodeo coach at the University of Arkansas at Monticello, and is an accomplished barrel racer and breakaway roper. Jolyn has two children, Rylee, age ten, and Kyler, age six. Both the Lowry children and their families reside on the 4L Ranch in Summerville where they are actively involved in the Rodeo Stock Contracting business and the grandchildren of Charlie and Wanda are already competing in rodeo events.
Life on the Farm
And there is plenty of family farm work to be done every day on the 300 acre 4L ranch which is home to 60 steer, 60 bucking horses and 40 bulls. The morning feeding takes about two hours. The farm goes through 400 rolls of hay and 50 tons of grain a year. Running this farm is a full time job.
This weekend the Lowry's will be hosting the family's favorite rodeo of the year, the one right in their back yard. As this weekend draws near and with all the work that must be done to welcome thousands of friends to their home, neighbors like the McCary's stop by and pitch in, helping cut hay, a courtesy only known to farmers.
The 4L Ranch Home Rodeo is scheduled for May 19 and 20 at the Lowry's covered arena located on Farmersville Road just off Highway 27 south of Summerville. Gates open each night at 6 p.m. with the rodeo beginning at 8 p.m.
Seven fast-paced rodeo events will be held each night featuring some of the top cowboys and cowgirls in the Southeastern PRCA Circuit. During the Friday night performance, a special challenge has been scheduled between four area schools. A teacher representing each school will participate in a horse race with the winning school receiving a $250 donation and each child at the winning school receiving a free ice cream. Chattooga County bullrider Hayden Burdick will also be riding Friday night.
​