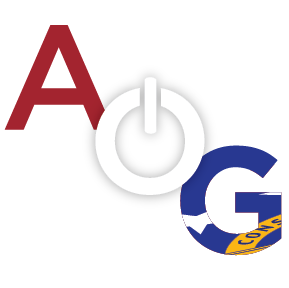 Over 50 girls competed in the Miss Elite North Georgia Pageant held on Saturday April 29th at Chattooga High School. Lauren Finister was crowned the 2017 Miss Elite North Georgia.

"We are so grateful that year after year we have a great turnout for the Miss Elite North Georgia Pageant. This is a fundraiser for the CHS Boys' Basketball Team, so we appreciate everyone who participated and attended the pageant. It is our goal to make every young lady feel special and for families to enjoy their day with their princesses," said Pageant Director Rachel Groce. The pageant raised over $2,000 for the CHS Boys basketball team.
Below is a complete list of all winners and placers.
Baby Miss Elite North Georgia—Harper Gordon
Wee Miss Elite North Georgia—Kennedy Browning
1st Runner-Up—Chlose Anderson
Toddler Miss Elite North Georgia—Bristol Grace Knapp
1st Runner-Up—Piper Isabella Miller
2nd Runner-Up—Presley Aycock
3rd Runner-Up—Rayegan Blane Barnes
Little Miss Elite North Georgia—Shaylie Smith
1st Runner-Up—Aubree Green
2nd Runner-Up—Ella Rayne Donahue
Young Miss Elite North Georgia—Addie Mae Veatch
1st Runner-Up—Preslee Connor Hurley
2nd Runner-Up—Aleah Adams
3rd Runner-Up—Mya Jaedyn McCutchins
4th Runner-Up—Zoey Alexis Slayton
Pre-Teen Miss Elite North Georgia—Jayci Alexys Castro
1st Runner-Up—Cali Skye Pena
2nd Runner-Up—Ansley Abernathy
3rd Runner-Up—Viktoriya Romine
4th Runner-Up—Vanessa Hernandez
Junior Miss Elite North Georgia—Julianna Harris
1st Runner-Up—Colbi Jackson
2nd Runner-Up—Sophia Raylee McGill
3rd Runner-Up—Madison Grace Canada
4th Runner-Up—Laci Bowers
Miss Elite North Georgia—Lauren Finster
1st Runner-Up—Autumn Henderson
2nd Runner-Up—Rees Davis
Miss Elite North Georgia Community Service Queen—Autumn Henderson who donated 800 diapers to the Women's Center.
The diaper drive was the idea of the emcee, Kayltny Williams, a Sophomore at Rome High School. She volunteers at the Women's Center and sees a strong need for essentials such as diapers for young mothers who struggle to provide for their babies. She promotes the platform "Changing Minds, Not Diapers: Teen Pregnancy Prevention" and will be competing at the Miss Georgia's Outstanding Teen scholarship pageant this summer.
A total of 2,974 diapers were brought by Miss Elite North Georgia contestants.