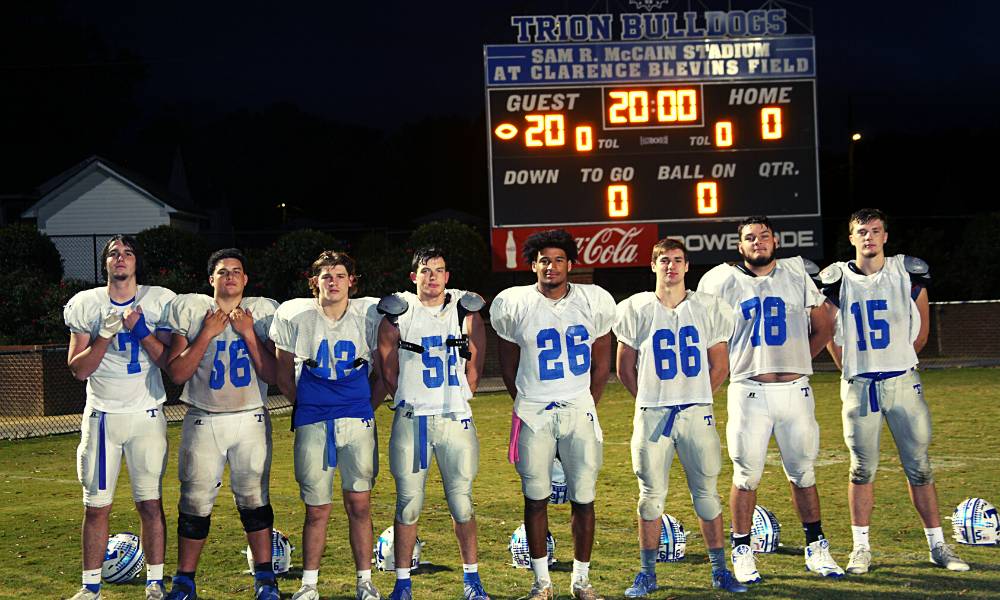 Rob Brown, a name if you follow Georgia High School football, you've heard mentioned several times over the past few weeks.


Friday night against rival Gordon Lee, Brown became the first Trion football player to rush for 2,000 yards in one season.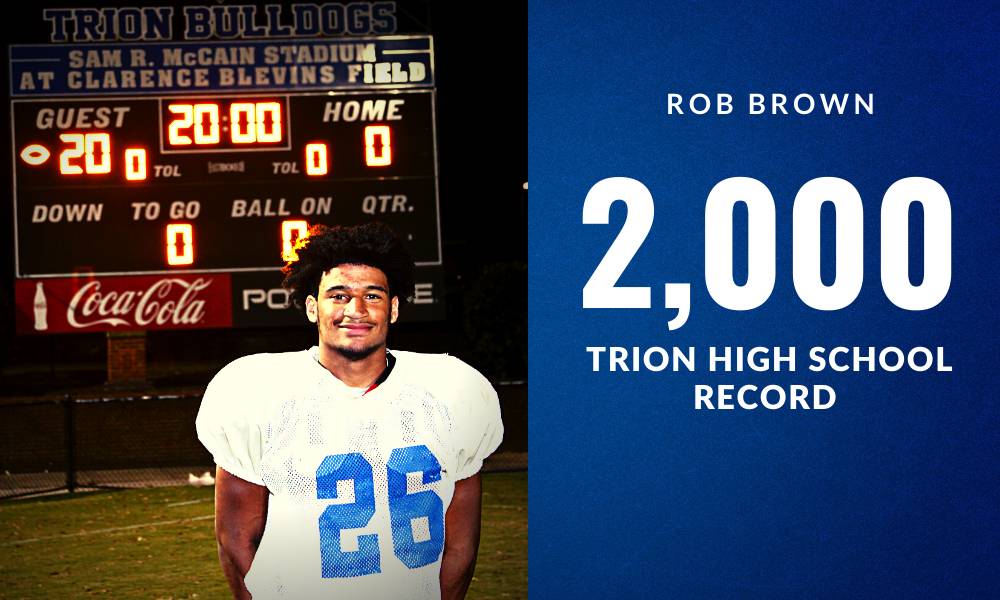 "To be the first one in 90 something years in program history is special," Bulldog head coach Sean Patrick said.
Brown has received accolades from around the state including Player of the Week honors from Georgia High School Football Daily and from the Atlanta Touchdown Club.
"He's humble, and the first to deflect all the attention from himself, he always praises his teammates and makes his awards team awards," said Patrick.
Brown is currently #1 in rushing yards across all classifications in Georgia.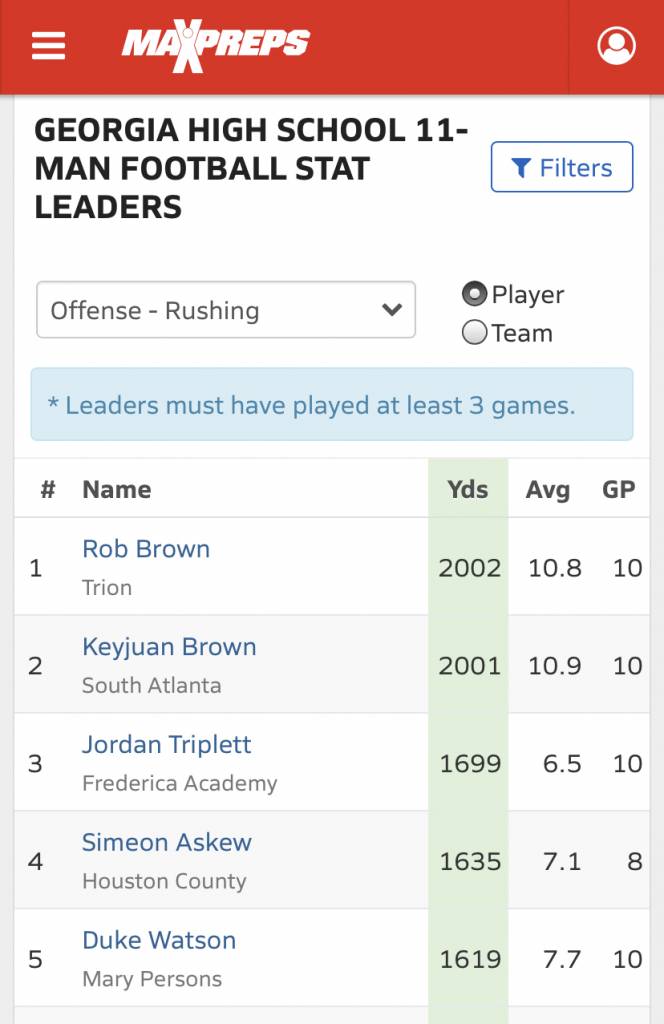 Coach Patrick said Brown's work ethic is second to none and whatever college ends up with him in their colors on Saturdays will be very lucky.
While the Brown enjoys the attention, his focus is on his team and the upcoming game against Social Circle.
The Bulldogs will host the Redskins in the first round of the GHSA playoffs at Saturday at 7:30 pm.