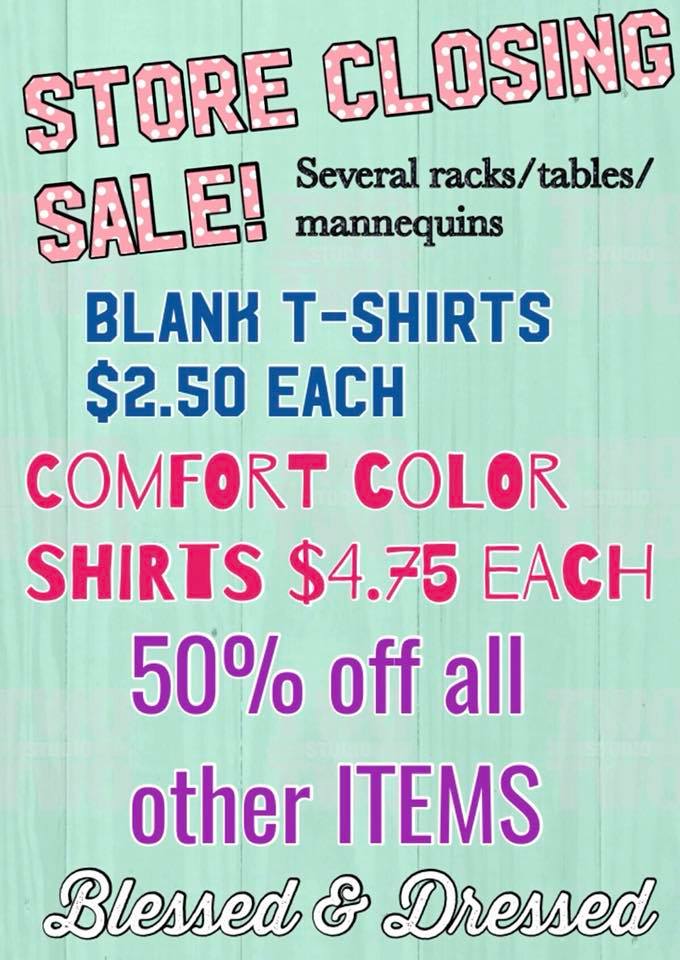 Blessed and Dressed's storefront in downtown Summerville will be closing on May 31st. The business has been established since 2015 and would have celebrated the four year mark as a storefront in August.

The owners, Lann and Savannah Pledger will continue to serve their customers through more personal interactions and online. 
Blessed and Dressed will begin a going out of business SALE TODAY, May 1. This is an In-store SALE ONLY! The owners will consider selling items in bulk at discounted prices if anyone is interested in this. Also there are several racks/ display counter, tables, and mannequins being sold for great prices. 
Owner Savannah Pledger said, "we want to stress though that our business is not closing down. We will continue to serve our community and our customers on a more personal level. We are gonna take the time to come to them as needs arise and deliver straight to them. We will also continue to serve our community, helping others in need during the Spring and Christmas and more. We see that not having as much overhead we can help more people more often. Hopefully this way we can continue to offer scholarships for students to go on Mission Trips."
Blessed and Dressed is located at 10091 Commerce Street in Summerville.