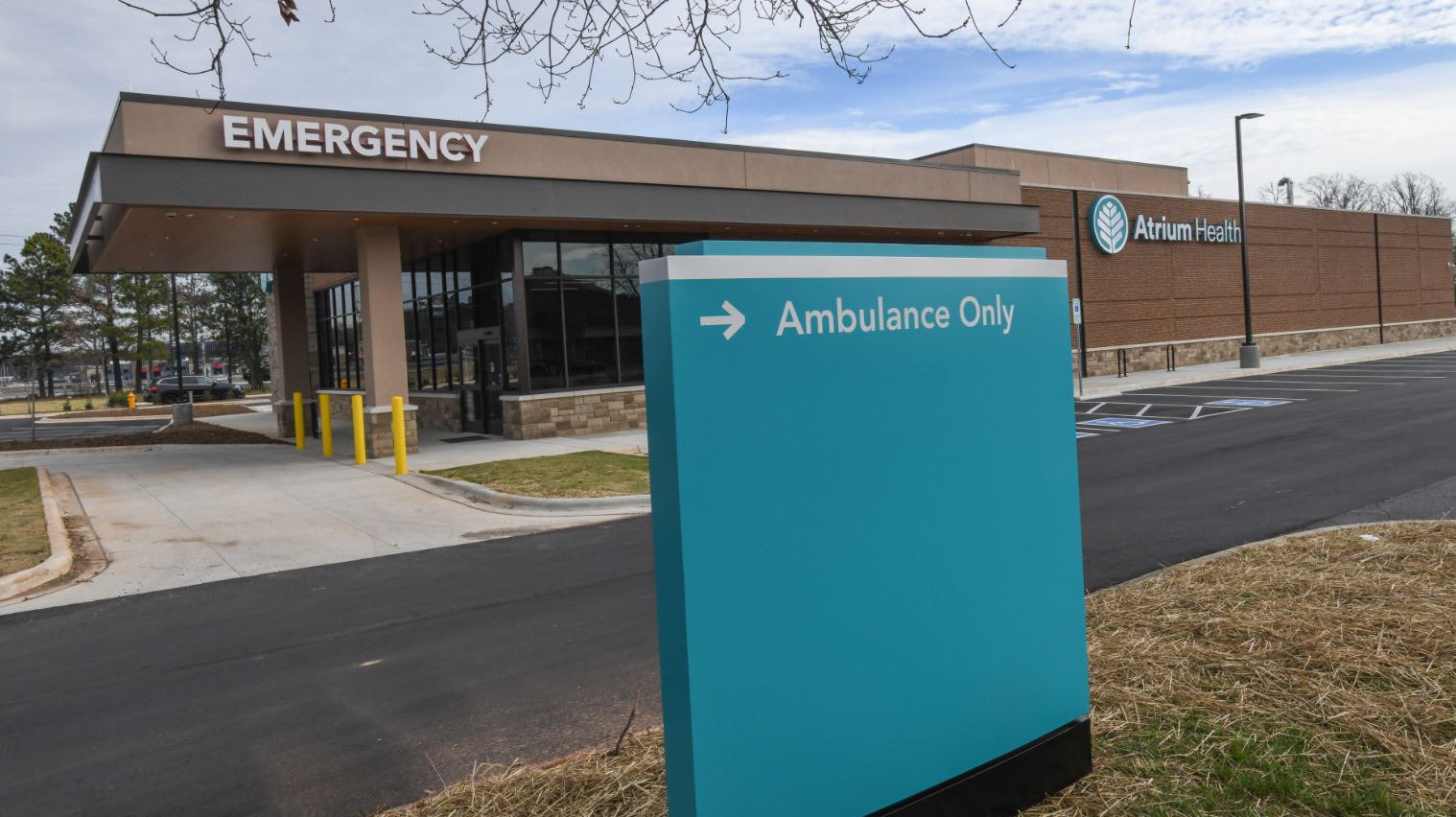 Chattooga County residents will have access to much needed emergency care after Atrium Health Floyd creates a freestanding emergency department (FSED) there. The Georgia Department of Community Health has approved the project that will provide 24/7 emergency care to residents of Summerville, Trion, Lyerly, Menlo and surrounding communities.


Atrium Health Floyd submitted the request last fall after identifying the need to provide around-the-clock emergency care to these rural communities. Georgia requires health care organizations to obtain a Certificate of Need (CON) before expanding some services or building new facilities. The Georgia Department of Community Health approved the CON on Wednesday.
The new FSED will be located next to Walmart on U.S. Highway 27. This will provide convenient and easy access to residents traveling from any point in the county. The facility will provide emergency care services 24/7 and include six treatment rooms along with onsite laboratory and imaging services, including x-ray and a computed tomography (CT) scanner.
The new facility represents an $18.4 million investment in Chattooga County and the creation of 44 new jobs in the county. The facility is Atrium Health's first FSED in Georgia. Atrium Health operates seven FSEDs in North Carolina. Floyd has an option to purchase the 26-acres where the facility will be built.
"We are elated that the Department of Community Health has given us approval to proceed with this important rural health project, and we are grateful for the community support we have received," said Atrium Health Floyd President and CEO Kurt Stuenkel. "Blake Elsberry, Chattooga County's sole commissioner, recognized the need for emergency care in his community and championed our CON. His voice, together with the voices of Summerville Mayor Harry Harvey and Trion's former mayor Larry Stansell, along with others who wrote letters of support, helped us to communicate to the decision makers that the citizens of Chattooga County need and deserve 24/7 emergency care."
Stuenkel said he also grateful for the continued support of the project by Rep. Eddie Lumsden, R-Armuchee, and Sen. Jeff Mullis, R-Chickamauga.
The FSED will fill a critical health care gap in Chattooga County, where accessing emergency care is difficult. Some Chattooga County patients currently have to travel an hour or more get to an emergency department.
Georgia Gov. Brian Kemp said he is pleased the project is moving forward.
​"This is great news for the people of Chattooga County," Kemp said. "Access to quality health care is important for all Georgians, and particularly in rural areas. I am pleased this project is moving forward with the help of our Department of Community Health and given Atrium Health Floyd has consistently demonstrated itself as one of our state's health care leaders, I am confident it'll be successful."