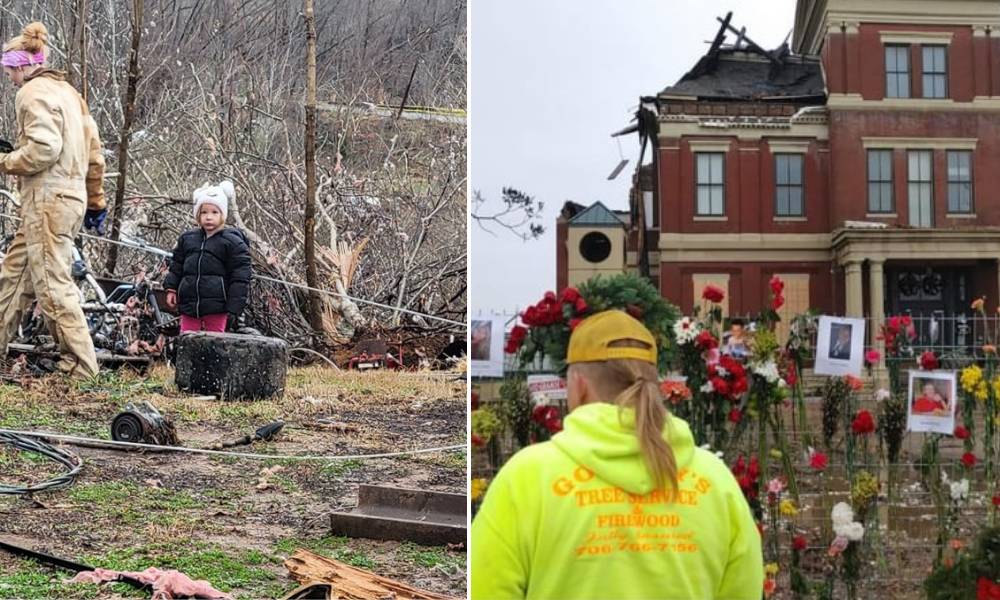 A strong storm system moving across the central and southern United States resulted in widespread severe weather across the region on December 10 and 11. The National Weather Service (NWS) confirmed over 65 tornadoes and several long track tornadoes. The storms travelled from Arkansas towards the Great Lakes.
The most significant damage occurred in Arkansas, Tennessee, Missouri and Kentucky. Eight states reported tornadoes during the event. The NWS received nearly 400 reports of large hail, damaging winds and tornadoes across the area.
One of the more devastating aspects of this severe weather event was the long-lived nature of the tornado-producing thunderstorms. In particular, two supercell thunderstorms each traveled well over 100 miles, producing tornadoes along the way, before dissipating well after dark.
The strongest of the storms impacted several communities in Kentucky. The EF4 tornado travelled 165.7 miles and had wind speeds of 190 mph.
Recently Chattooga County businessman, Kevin Godfrey, of Godfrey's Tree Service loaded up his his tree-cutting crew and headed north to help.
"After hearing about the destruction the tornado left across multiple states I knew they needed some help. So we picked up two pallets of water from our local Walmart, hooked up the bobcat, and headed to Kentucky," Godfrey said.
In Dawson Springs, KY the group got setup with FEMA efforts.
"As we checked in at the FEMA tent the woman taking our information was thrilled we had a bobcat. They instructed us what we were expected to do it the addresses they provided. If the house was not livable, we were to remove everything onto the roadside. Separate debris into three piles- electronics, household, and vegetation. After clearing that property we were told we could use our own judgement on surrounding properties as far as clean up."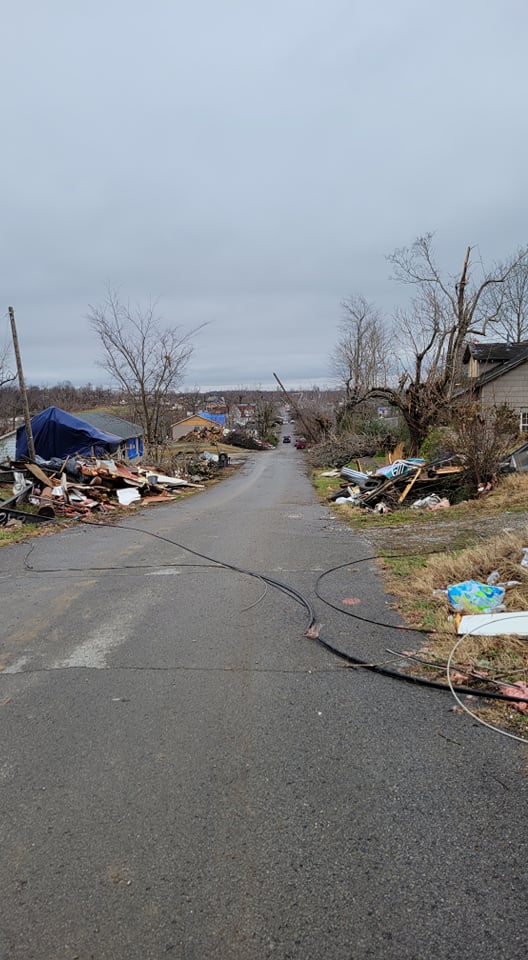 After completing several clean ups, and removing trees off trucks and roadways, Godfrey and his crew walked up to a house still standing, but most likely to be condemned.
"The property was a wreck. I noticed a sweet little girl walking around looking at everything. All I could hear was her saying was, 'Oh no daddy! All of your tools are on the ground. We have to pick them up!', Godfrey said.
"Her dad fixed and built four-wheelers and bikes. There were parts everywhere. They had two downed trees in their yard and I asked if they wanted some help getting them cut and to the road. They gladly accepted. Their property was on a hill over looking Dawson Springs and all you could see was destruction. Our guys got to cutting. It was worth the trip just seeing that little girl in amazement as I took the bobcat and removed the trees, uncovering her Dad's unfinished work of tangled four-wheelers and parts. We also helped him sort through what was left of his belongings, his life."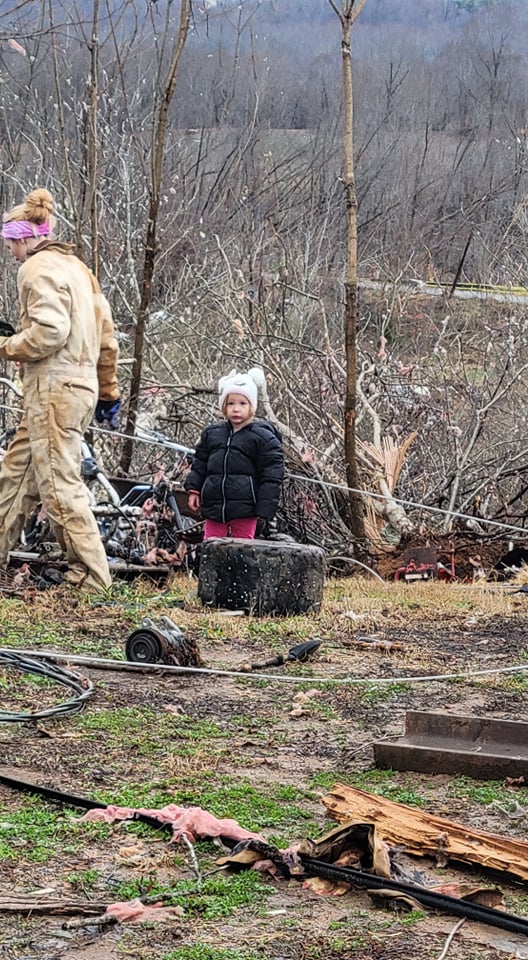 The group which accompanied Kevin Godfrey included Lacey Gilreath, Bobby Mitchell, Steven Holbrook, Charlie Logan and Lisa Logan. They donated their time to help those in Kentucky. "We know what we accomplished was merely a drop in the bucket but we made a difference in at least five families from Kentucky. There's so much left to be done that only boots on the ground will make a difference. There are many ways to donate and help. Even if all you can give is a prayer, it will make a difference. Thank you all for supporting me in my work. You are the reason I am able to help others in time of need. God bless," Godfrey said.