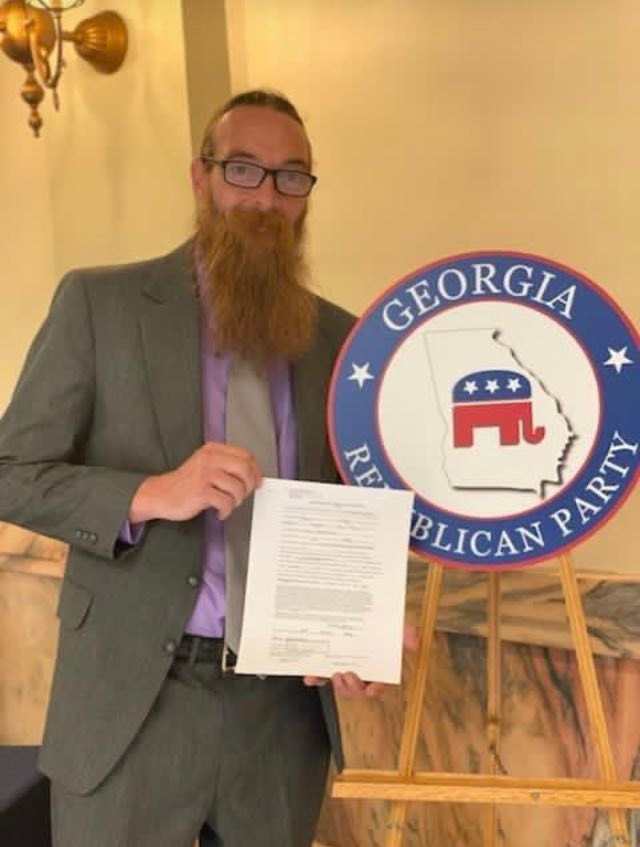 Robert Watson declares candidacy

Primary season in NW Georgia just got a little hotter, with local veteran and political outsider Robert Watson announcing his candidacy for Georgia State Representative in the 12th district against the establishment incumbent politician Eddie Lumsden.
Robert qualified for the race on March 10 and has been burning up the campaign trail ever since. He has already been endorsed by the Georgia Republican Assembly (GRA), the Chattooga County 2nd Amendment Sanctuary Group, and Take Back Our Christian Nation, with several more endorsements pending.
An outspoken critic of big government, Robert is a Christian as well as a constitutional conservative. "I'm tired of being lied to, plain and simple. It's high time they understood that We The People are fed up and that we're not going to take it anymore."
Robert is part of a greater movement happening all across our state. Throughout Georgia private citizens are stepping up and running insurgent campaigns against career politicians in a massive effort to take back control of a legislature that has recently turned it's back on hard-working Georgians. Kandiss Taylor is leading the charge and setting the example and patriots from all walks of life are now following suit.
In other words, as Robert himself is fond of saying, "The patriots are coming, and we're bringing justice with us." If you'd like to find out more about Mr. Watson, he can be found on FaceBook and YouTube. The candidate has also made the commitment to "come and speak to anyone, at any time, anywhere".
Things are about to get very interesting in our little corner of the state.
Press Release