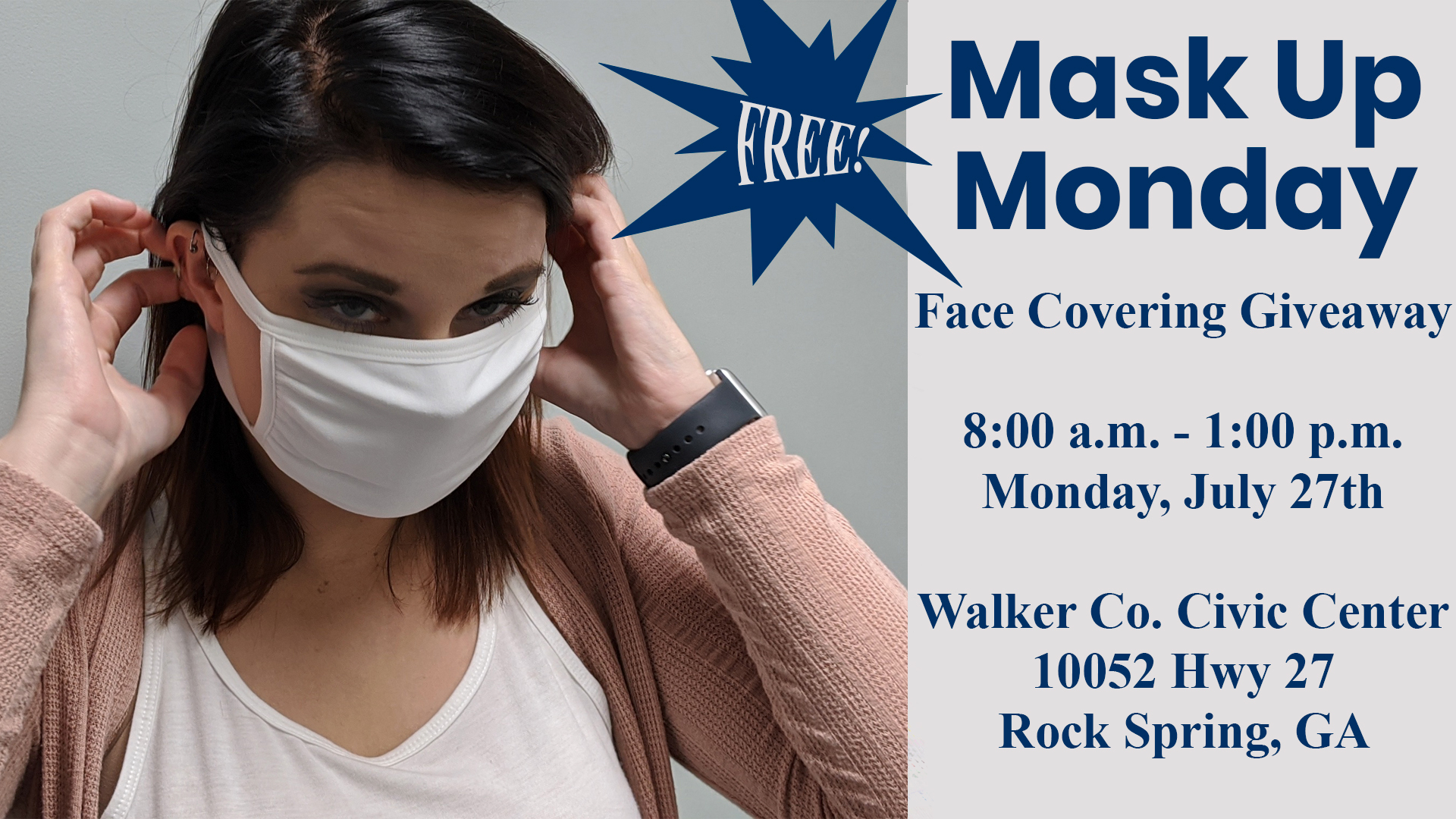 In a continuing effort to help reduce the spread of COVID-19, Walker County Government will give away free face coverings next week. "Mask Up Monday" will be held from 8:00 a.m. to 1:00 p.m. on Monday, July 27th at the Walker County Civic Center (10052 Highway 27, Rock Spring).
A drive-thru distribution point will be set up at the Civic Center to give out free face coverings to the community. A package of four masks will be provided per person or eight masks per vehicle. The masks are one size fits all, made of 100% cotton and are machine washable up to 15 times.
"We want to make it easy for residents who want to 'mask up' to have access to this tool to combat coronavirus," said Chief Blake Hodge, Walker County Emergency Management Director.
CDC guidelines state the spread of COVID-19 can be reduced when cloth face coverings are used along with other preventative measures, such as social distancing, hand washing and the frequent cleaning of high touch surfaces.
While there is no mask mandate in Walker County, face coverings are recommended at many public locations.