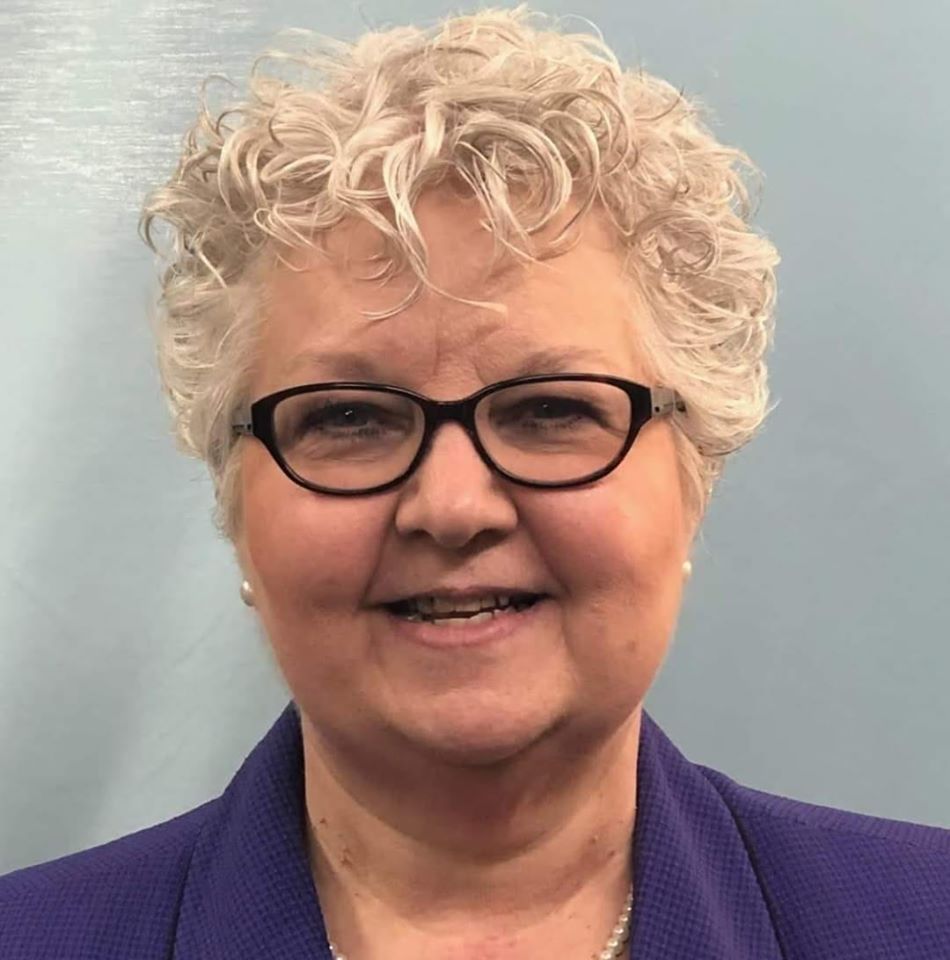 Due to the social distancing guidelines, we have converted our traditional AllOnGeorgia candidate video interviews into short questionnaires. Each candidate in the race was provided an identical questionnaire with the same deadline. (Questionnaires were emailed to the email address listed on the qualifying paperwork) Candidates were told their answers would be blank in the event that they did not respond. Answers were not edited in any way.
The Primary Election was moved to June 9th.
The last day to register to vote in the primary is May 11th.
Early voting begins May 18th.
To sign up to volunteer as a poll worker, click here.
---
Derrick Eckroat, Teresa Pope, and Gary Woods are vying to win the Republican nomination for a chance to be Chattooga County's next Probate Judge. All 3 candidates completed the questionnaire.
What made you decide to run for Probate Judge?
One morning as I was getting ready for work it was as if I heard God say, "Hey, why don't
you try it?" I said, "No, sir." He said, "No, really, try it." I said, "No, sir." Then He said,
"Really, I want you to try it." I said, somewhat hesitantly, "Okay. But if I do this you have to
be in complete control." So I decided to take the Lord up on His offer and try it. He's in
control, win or lose. I just know that whatever the outcome is, He's in charge!
What makes you qualified to be Probate Judge?
I have been working in the probate office since June, 2001. I didn't even know what the
word 'probate' meant at the time! I have 19 years experience in probate matters, elections
and ethics, vital records, marriage licenses, and concealed weapons permits. I became
intricately involved in the election process when the "new" voting equipment came out in
2001. I became the county election technician and have maintained that title until last year
when the last wave of equipment was purchased statewide. For years I have been a
member of Georgia Election Officials Association and have attended yearly conferences for
as much education as given. I have been the ethics clerk, until this year, and have been in
charge of maintaining all of the candidate and elected officials reports and have trained
candidates and elected officials in the past regarding the required reporting. I've had years
of experience in many aspects of vital records with data entry of death records as they come in and certifications of vital records through our statewide GAVERS system. I have years of experience issuing weapons permits. I've had GBI training on how to read a background check and make most of the determinations on whether someone is approved or denied based upon the reports that come back from the sheriff's office. I have many years of experience in issuing marriage licenses and all of the responsibilities that go along with maintaining those records. I know most probate forms that are required to handle various types of cases, such as temporary guardianships of minors, permanent guardianships of incapacitated adults, petitions to probate will in solemn or common form, petitions forletters of administration for those decedents who died intestate, year's support,  and other less frequent types. I know the process of issuing an Order to Apprehend on someone whose family has come in to have them sent to a medical facility for evaluation. I have also completed the rough draft of our office budget the past several years before submitting it to Judge Payne for final approval.
What are the duties of the Probate Judge?
In all counties in the state of Georgia except where a Board of Elections has been created,
the probate judge acts as Election Superintendent who answers to the Elections Division of the Georgia Secretary of State. A probate judge serves the county as the Vital Records
custodian in Chattooga County. In other counties around us the health department
maintains custody of all vital records. It is the probate judge whose name appears on all
marriage licenses and who makes all final decisions on weapons permits. The probate judge makes all final judgments on cases brought before the court, contested or uncontested, based upon evidence and facts given in each case. A probate judge has to make very difficult decisions on where best to place children based upon a number of factors such as criminal background checks, who can best care for an adult who is not capable of caring for themselves, and how an estate should be settled according to the wishes of the deceased, not necessarily the family members. Fireworks permits are issued by the probate judge. The probate judge has the responsibility of setting and maintaining the office budget, being a good example in leadership and management so that the office works like a well-oiled machine, and serve the public as needs arise; not necessarily in that order. A probate judge needs to maintain state certification by attending probate judge conferences offered through each year and stay connected to the network of probate judges for news of changes.
In Georgia counties with populations above 96,000 probate judges are required to have at least seven years of experience practicing law, what will you plan to do if the law changes and all probate judges are required to have a law degree, would you step down and allow an election so someone with a law degree could run or would you continue to serve under being grandfathered in?
I don't foresee that happening in the next year or so, but if it does I don't see the necessity or the burden on the taxpayers of having to hold a special election at that point. It would make more sense to finish out the term and decide at that point what should be done and what would be best for the office.
What resources do you plan to utilize to learn and understand the law since you are not a lawyer?
I have had my own personal copy of the Revised Handbook for Probate Judges of Georgia for quite a while. I also have my personal copy of the Georgia Probate Court Benchbook. I've read both cover to cover, highlighted many parts, and am familiar enough with both to use as resources. They make very interesting reading, I might add! I also have a number of probate judge friends across the state that I've met during the years that have offered whatever help I may need.
The current probate judge has had an open door policy, how do you plan to make yourself accessible to the citizens of Chattooga County?
Judge Payne has always been a people person. I've always been a people person. I don't see that changing at all! If you need to talk, let's talk! If you need a shoulder to cry on, I'll have bottled water and tissues ready! If you're angry, let's talk it out and find a solution! If you have a problem, I may or may not know the answer but together we will find the answer!
Do you plan to remain Election Superintendent or will you seek to put an Election Board in place?
That would depend upon the feelings of the Chief Registrar. I know advantages and disadvantages to both sides. A long time ago our county elected to have a Board of Elections put in place. No one could agree on who should serve on that board. If a Board of Elections was created, then the Probate Judge would be completely removed from any involvement in the election process. With the case workload increasing in the office over the last few years that might be something to seriously consider.
Should the probate judge, an elected official, continue to run the elections?
If the county does not have an Election Board then the Probate Judge is required to be Election Superintendent. There are laws specifically relating to the election superintendent's involvement in the election process during the election year. As it is, the buck stops with the Election Superintendent when anything bad goes wrong, and he/she is the one who answers for it before the Secretary of State and the State Election Board. So if the integrity of our elections infrastructure is questioned by the voters in our county, then, by all means, let's calm their fears, ease their doubt, and do whatever is necessary to gain or maintain their trust.
What ways will you seek to bring transparency and accuracy into the election process?
As election technician for 18 years, we have always had transparency and accuracy in our county during every election process. Our Logic and Accuracy testing on the voting equipment is always open to the public for comments and questions. On election morning at each precinct the doors are unlocked, and the public is allowed to watch without interference. On election night when the votes are being counted the doors are open and everything is done openly for all eyes to see. You can't improve on what's already successful.
Do you plan to have a more relaxed Court as has been the policy, or move to a more formal court setting?
In all honesty I prefer a more formal and structured way of doing things. Without losing the warm and welcome atmosphere I hope to maintain in the office, I plan to be more scheduled, have regular meetings with my staff, review files on upcoming cases and schedule timely hearings. Everyone is equal in my eyes, so you will be treated like I would want to be treated.
Do you plan to get advice from Probate Judges in the area who have served multiple terms?
As I said earlier I have probate judge friends in various parts of the state that have offered their help if I'm elected. I will first exhaust all of my local resources before I would get someone else involved.
Should a probate judge run partisan? Please explain.
I have had quite a few people ask me this question in the past several months. Most probate judges in Georgia are partisan except in counties "where the General Assembly has provided by local act for the nonpartisan election of the judge of the probate court", quoted from the handbook. It would seem that all judges should be nonpartisan, but many people have told me that they like the idea of partisan judges so that they know how you stand in your beliefs and principles. Regardless of how people feel either way, I can assure you that I will NEVER ask what party you chose in the last election! I will not be biased or swayed, and, frankly, it's none of my business what party you are! I have God to answer to in my judgments with Scripture verses to keep me in line.
How familiar are you with the technology currently used in the probate office, do you have any plans for updating the office?
For many years I have been the go-to "guy" for computer problems, glitches in programs, the "putting out of fires" when I walk in the door first thing in the morning, and I'm always trying to find better ways of doing things. I've felt all along that so many of our records should be digitally stored with backup. Fortunately the CJT program we use allows us to accomplish so much in that area. I was thrilled when we started accepting credit cards! I would like to say that if elected I would buy all new computers for the office, but my budgeting mind refuses to let me think about that for a while. If/when the need arises or the economy improves once again, then maybe we can consider that in the future. Other than technological changes I would make some cosmetic changes within reason.
What would you like to change about the way the probate office operates?
My priorities would be to focus on the people who walk through the door; to answer the
phone before the third ring; to drop personal business and offer help to the customer first
and foremost. I would like to see more professionalism but without being stuffy. I would
like to find a balance in the office where the customer isn't made to feel like he/she is being ignored. I would like for all of us to listen and observe. Sometimes appearance and attitude in a customer speaks volumes on unspoken needs. I want us to be sensitive to that.
If elected do you plan to keep the current staff?
Honestly I would be a fool not to! We are all cross-trained and do not need much, if any,
training. Becky Duke is a HUGE asset to the office and would only help me look good
because she's the backbone regarding probate matters. Gartrelle knows a lot about a lot.
She's an asset with the knowledge she has.
Do you plan to have the clerks cross trained, if so how?
Mission accomplished already, although they know little about the technological aspects of elections. That's where a Board of Elections would be advantageous.
If elected, what three steps would you take to keep the county running smoothly in the areas of licenses, estate planning and other paperwork-oriented matters?
In the area of licenses we have a pretty smooth way of accepting the applications for marriages and gun permits. We've pretty much honed that area to an art. The only factor we cannot control is the amount of time it takes for background checks to be returned. In the area of estate planning I've already created brochures for the public to get more familiar with estate planning and terminology, and I've created a brochure that lists all of our county attorneys and their contact information. We cannot recommend anyone in particular. As always hiring an attorney would be most beneficial, regardless. In other paperwork-oriented matters I would love to see a decrease in paperwork in general. Paper is expensive and forms are lengthy. As I said before if we could go digital with as much as possible I think it would be more advantageous in running a smooth office.
If elected, how do you envision your partnership with other community entities and stakeholders, for example, DFCS, juvenile court, the division of aging, family connections?
As a probate judge my relationship with these entities is extremely vital. Working with DFCS in proper placement of displaced children because their parents have been arrested for drugs tugs at my heart. I'm thankful that our county has social workers that love these children. In guardianship of minors there are situations that require some of those cases to be released to the juvenile court. I want and expect our office to maintain thorough records on each child to aid the juvenile court system so that they may act accordingly in dealing with each unique situation. My heart is also extremely sensitive to the needs of the aged. My father is 86 years old, and I'm fully aware of the many needs that can arise at any given time. My desire is to find as many outlets as possible that could meet their needs. I intend to follow up on cases involving caregivers that are children of the ward, on a periodic basis, to see if needs are being met and the ward is being cared for properly. I will expect reports from the guardians/custodians, and I expect accountability. The caregivers may need help as well.
While estate matters are a large portion of the job, probate judges also issue 10-13s, decide competency, mental health, substance abuse, and guardianships issues; how will you make these decisions?
Probate judges do not issue 10-13s. We issue Orders to Apprehend so that a potential patient can be picked up by law enforcement and taken to a medical facility when the physicians there will actually do a 10-13. The judge does not decide whether a patient competent, has mental health issues, or has substance abuse problems. That is way above the probate judge's pay grade. The first line of defense is to call Georgia Mental Health Hotline. They're the ones that can send someone within 24 hours to help the family make the tough decisions. Otherwise, what begins the process is two family members or friends that have witnessed the behavior of an individual come into our office and describe in detail everything they have witnessed on an Order to Apprehend in the privacy of the probate judge's office. We would then send the order to the sheriff's office to have the unstable person picked up. We would also fax a copy to a CSU medical facility to allow them to prepare a bed for the patient.
If there is a contested will, what will be your steps to resolve the matter?
The first thing I will require is for the clients to hire an attorney. There is no way that I will hear a contested case without attorney representation. I cannot give legal advice. Even if I were an attorney I cannot practice law within the hours and confines of the probate office.
Why do you feel like you're the best candidate for the job?
Once again I have 19 years experience in all areas of the probate office. I know how the office runs, what the responsibilities are, I have wonderful resources at my fingertips, and I have the knowledge and wisdom it takes to do the job. I do not require any extra training other than what is required for newly elected probate judges and the annual probate judge training conferences to maintain my certification. Most of the people in this county know my work ethic and reputation for wanting to do things right. The transition would be smooth.
Biographical information:
I was born in Rome, Georgia, to Winford and Charlotte Busby and was their only surviving child. We moved to Chattooga County when I was in the second grade. I graduated from Chattooga High School, was accepted to college, but chose to marry Ron Pope instead. Forty-four years later he's "still the one"! We have a daughter, Melissa, who is married to Abraham Tessin. They have three children who are precious to us. Wanting to further my education I attended Georgia Northwestern (when it was Walker Tech) and earned an accounting certificate. Later I pursued computer courses in the "help desk" department.
I've always been deeply involved in church with various responsibilities involving youth and children. I currently work with the AWANA club where we are members at Pleasant Valley North Baptist Church in Armuchee. My work experience has been all over the charts: Working with banking, schools, floral delivery, secretarial jobs, pizza delivery, a sewing plant, and now probate court, meeting people from all walks of life. In all of these jobs customer service was and is the primary focus.
Social media accounts/contact information for voters: Facebook, LinkedIn
Teresapopeforprobatejudge2020@outlook.com Cell 706-506-5916