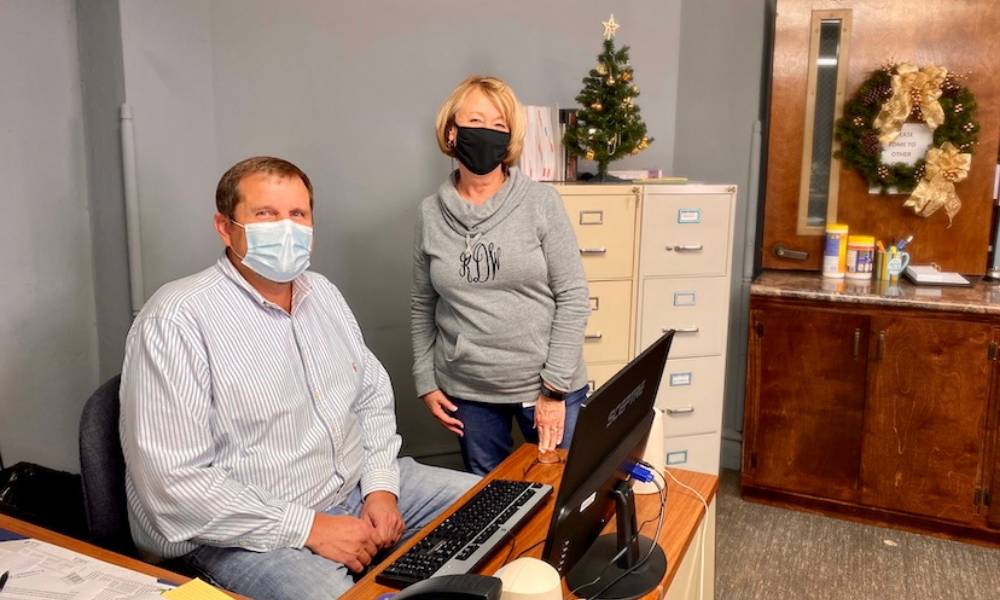 Chattooga County Probate Judge-elect Gary Woods is busy answering calls and learning all phases of the Probate Court operations.
Woods began working as a clerk at the office on November 23rd. "I felt it was very advantageous to start training for the job early," Woods said.
Woods will attend the required Georgia training on December 7th-10th in Athens.
Gary Woods is set to be sworn in as Probate Judge of Chattooga County the last week of December. At that time the current Probate Judge, Becky Duke will transition to Associate Judge of the Probate Court and plans to remain in the office.
Woods says as Probate Judge he will make decisions fairly, unbiased and without prejudice. "I hold the values and the leadership skills to execute this office with fidelity. I will be prepared for this office on day one."