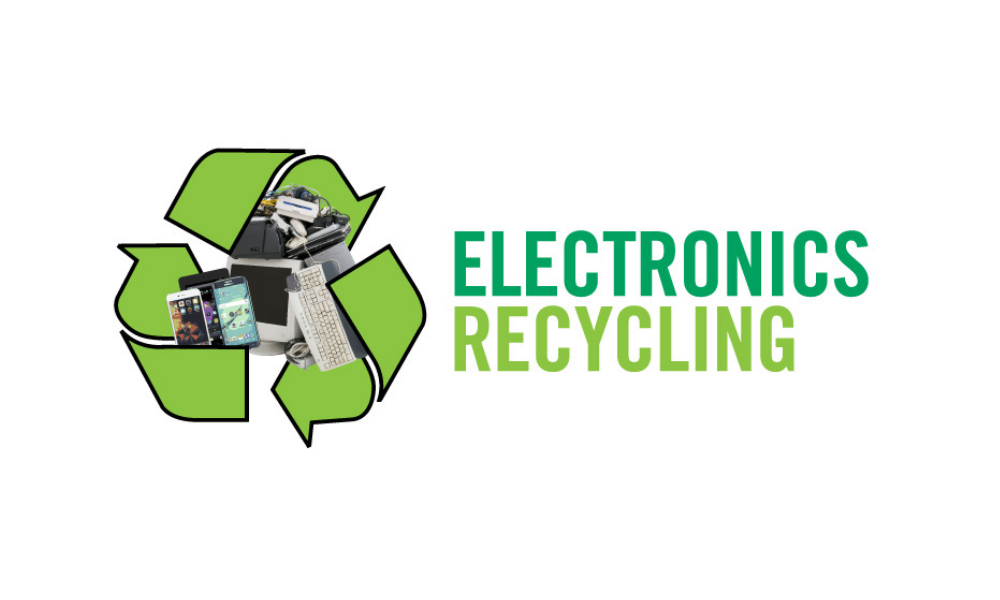 Chattooga County Commissioner Blake Elsberry announced the county now offers electronics recycling. The new recycling program was started to help to keep electronics out of the landfills.
The purpose of offering electronics recycling to Chattooga County residents is to keep electronics out of the landfill. Electronics in the landfill can release metals such as mercury and arsenic. These metals can seep down into our watershed and ultimately end up in our water supply.
Commissioner Elsberry said the county is working Scott Recycling out of Knoxville, TN.
Scott Recycling is an Electronics Recycling Service provider with home offices located in Knoxville, TN. The company specialize in the collection and disposal of PC Equipment including systems, laptops, peripheral devices, components, and cables.  The company follows a stringent set of operational standards based on Responsible Recycling Standards, e-Steward Standards, and other best practices to ensure the destruction of data and the responsible disposition and recycling of all materials entrusted to them.
According to the Commissioner, public works has already set up a place at the Transfer Station to take the recyclable electronic items and within the next week there will be receptacles provided by the recycling company.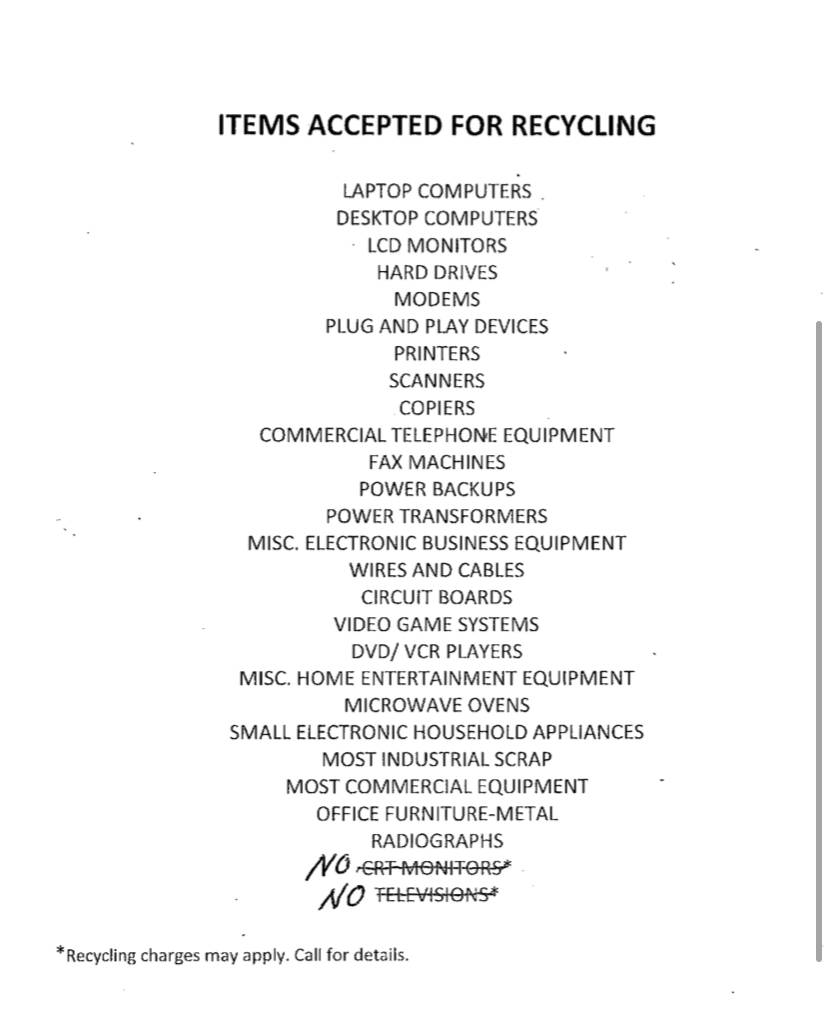 Commissioner Elsberry said that in addition to the cost savings to the county, the new recycling effort is "good stewardship."
Obviously, recycling reduces waste. Materials otherwise destined for landfills are reprocessed into new products. By utilizing recycled materials, raw materials such as wood, water, and minerals are conserved. And since raw materials are not processed, pollution and greenhouse gas emissions are reduced. Energy is also saved. Recycling aluminum cans saves 95% of the energy used to make new cans from virgin aluminum ore.
Computers with included hard drives will be securely destroyed. Complete and partial systems (working or not), processors (CPUs), optical drives (CDROM, CD RW, DVD, etc), network and communications hardware (modems, routers, hubs, etc), drives (hard drives, floppy), keyboards, laptops, mice, monitors, network hardware (servers), paper tape readers and punchers, plotters, printers, tape drives. When the unit is completely obsolete, Scott recycling dismantles and sorts the by-products (glass, plastic, metal, wire, printed circuit boards, etc.). The products are then re-utilized or smelted down for remanufacturing.
Scott Recycling follows all responsible recycling practices and complies with all legal requirements under the rules and regulations of the EPA, OSHA, and all other Federal, state, and local agencies.
In addition to electronics recycling the County currently offers recycling for the following items:
Tires
Paper
Cardboard
Plastics 1&2
Electronics (no TVs or CRT monitors)
Aluminum
Steel