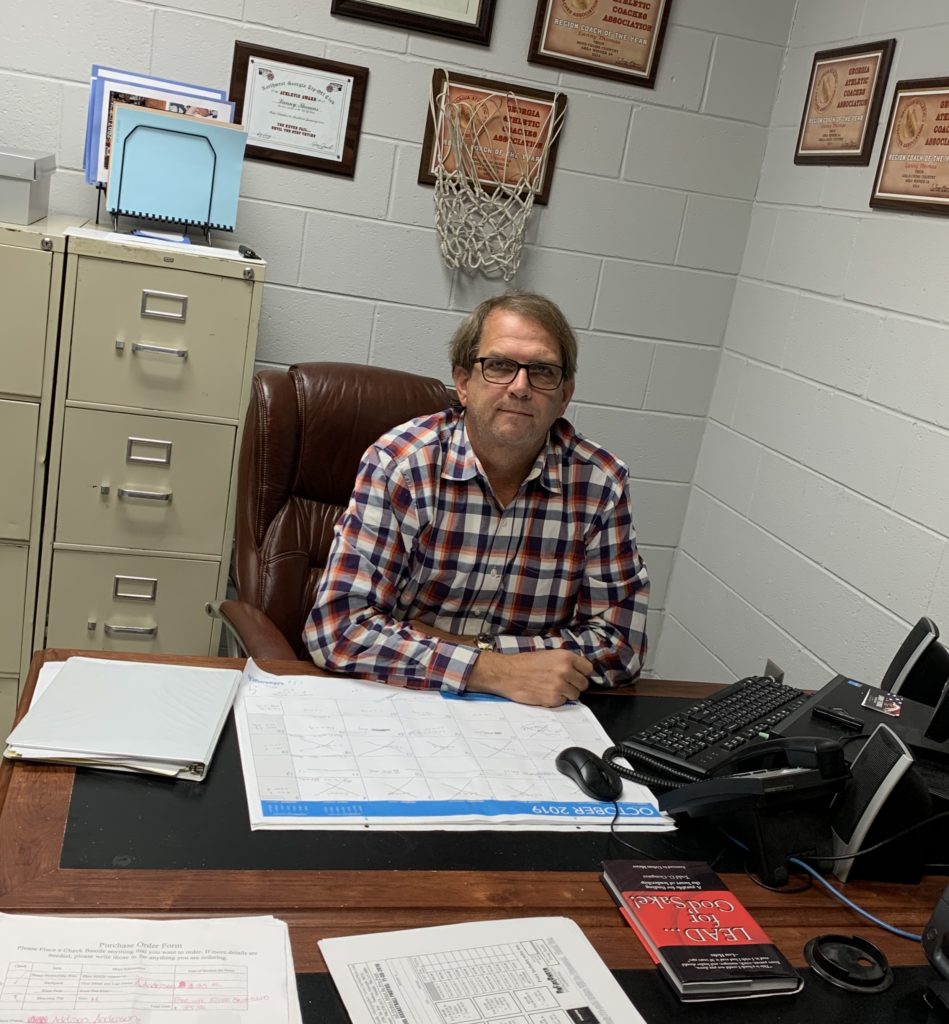 Town of Trion Councilman Lanny Thomas took to social media to try to set the record straight regarding some issues surrounding Mount Vernon Mills.
"Please help me in getting recent rumors concerning Mt. Vernon and the Town of Trion squelched. These rumors are centered on the coal and gas usage as well as gas and sewer payments to the Town of Trion. The Mayor recently had a conversation with Bill Rogers on Jan. 14. He then received a letter from Bill Duncan, President and CEO of Mt. Vernon on that day. To sum up the conversation and the letter, Mt. Vernon is NOT going to replace the usage of gas with coal. They simply had a 5 day supply delivered in case they were interrupted on their supply of interruptible natural gas through the Town from MGAG. In recent days, they were interrupted with gas and had no coal on hand. This forced them to shut down production operations for a time. The coal they had delivered will help to prevent further shutdowns due to no gas available. They also must have coal on hand for upcoming air emissions testing required by their air permit with the EPD. They have no plans to stop purchasing gas from the Town of Trion."
"As for the gas and sewer payments, the mill is on a payment plan with the Town of Trion and is currently on schedule with all payment plans. It is my understanding that Mt. Vernon is doing much better. Hopefully, the mill will soon be in full recovery from the blows that Covid-19 has dealt them and other businesses. Getting Mt. Vernon back to a healthy status is a BIG win for our town and community."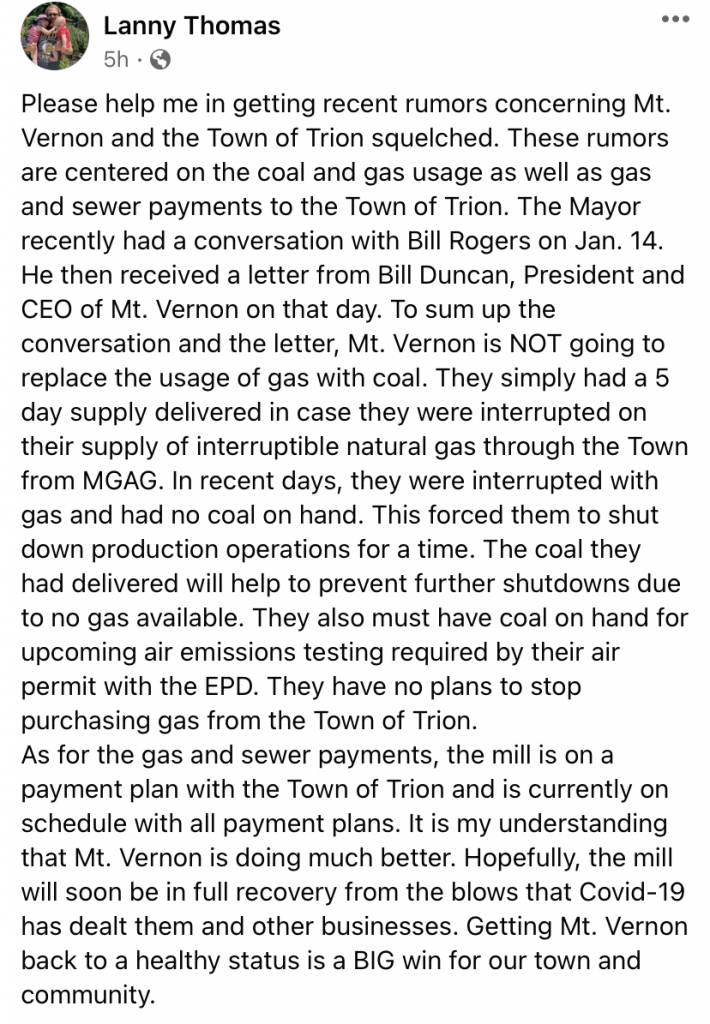 Thomas represents Seat Number Four for the Town of Trion Council.