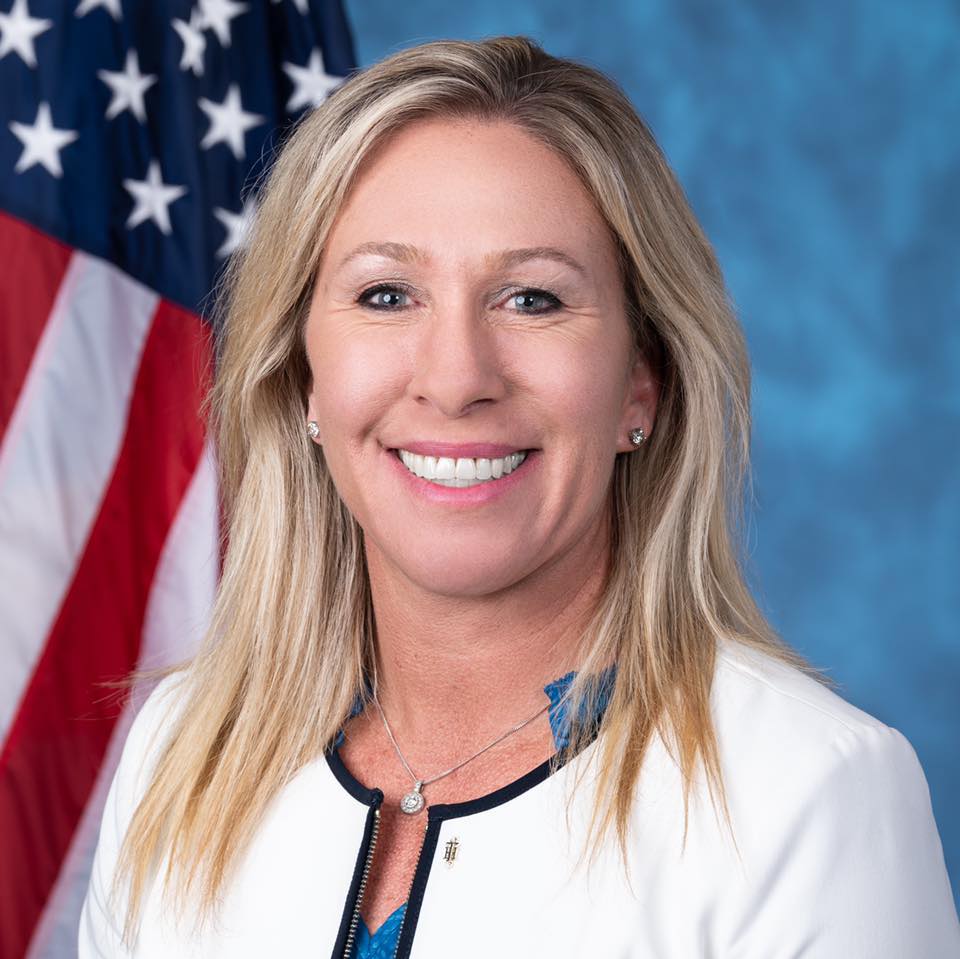 Congresswoman Marjorie Taylor Greene introduced the Protect America First Act to end Joe Biden's crisis at the Southern border by halting all immigration for four years, funding and building the wall, expediting the deportation of illegal aliens, rescinding DACA & DAPA, and other measures protecting our national sovereignty.
"The 'Protect America First Act' is the most comprehensive and thorough piece of border security legislation to be introduced in the 117th Congress. When enacted into law, the 'Protect America First Act' will end the flood of illegal border crossings unleashed during the first 50 days of the Biden administration," Congresswoman Greene said about her groundbreaking immigration bill.
"Joe Biden is rewarding human traffickers and coyotes who smuggle illegal aliens across the border. My bill will end these Democrat-created incentives by stopping all immigration during the Biden administration. The 'Protect America First Act' will fund and finish the wall, defund sanctuary cities, expedite removal of illegal aliens, repeals Biden's radical executive orders, and so much more.
The 'Protect America First Act' is critical to secure our Southern border, conserve American culture, and defend U.S. sovereignty."
The Protect America First Act will:
Enact a 4-year moratorium on immigration and accelerate the time between apprehension and deportation.
Ensure the safe return of unaccompanied alien children, reduces human trafficking, increases deportation for criminal aliens, and ends chain migration.
Expedite removal of illegal aliens from 3 months to 30 days.
Build the Wall and name it after President Donald J. Trump
Cut off Funding for Sanctuary Cities
Support Local Law Enforcement in their execution of immigration policy
Empower ICE to detain and deport violent criminal aliens
Revive President Trump's Zero Tolerance Immigration Policy
Rescind President Biden's Open Borders Immigration Executive Orders
Revoke Deferred Action on Child Aliens (DACA) and Deferred Action on Parental Accountability (DAPA)
Remove funding for Central and South American Countries whose citizens violate this Act by migrating here illegally.
Read the section-by-section bill summary here.
Greene represents Georgia's 14th congressional district.
Press Release