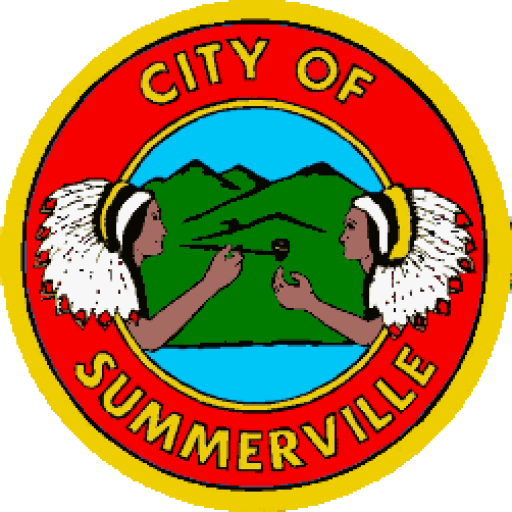 The meeting agenda for Monday night's City of Summerville meeting has been released. Please see virtual meeting instructions
Regular Council meetings, are scheduled for the 2nd Monday of the month. The June Regular Council Meeting will be on June 14th, at 5 PM, at City Hall. The meeting will also be available to attend as a virtual meeting that can be joined by telephone or by computer/ phone.
Pre Meeting Question & Answer
There will be a Question and Answer session with the Mayor and members of the City Council prior to the start of the meeting at 4:30PM. Members of the public are encouraged to attend. To join the Q&A session via Zoom, use the meeting info listed below.
Zoom meetings notes for participants: You may join via computer, smart phone, and telephone. Participants will be muted by upon joining the meeting, and will be given opportunity to speak in sections of the meeting for public comments and questions.
Meeting ID: 818 8238 2830
Password: 827007
To join by computer or smart phone:
https://us02web.zoom.us/j/81882382830?pwd=c2dPK3R0R3dEU2RyUE9sT0NTV0VmUT09
To join by telephone:
Call 1-646-876-9923 and enter the meeting ID and password when prompted
City of Summerville
P.O. Box 180
Summerville, GA 30747
Harry Harvey, Mayor Kristy L Dennis, Seat 3
David Ford, Seat 1 Joe Money, Jr., Seat 4
Dana W Mosley, Seat 2 Zachary Martin, Seat 5
AGENDA
Regular Called Meeting and Teleconference Meeting
June 14, 2021
5:00 P.M.
(1) Call to order
(2) Roll Call
(3) Invocation
(4) Pledge of Allegiance
(5) Approval of Meeting Agenda
(6) Consent Agenda
A. Mayor's Comments – Harry Harvey
i. Announcements/Comments
 Zach Hughes-Chattooga County Fair Council
ii. Introduction of guest/visitors
(7) Reports and Presentations
 City Attorney – Albert Palmour
 City Manager – Janice Galloway
 Financial Report (Attachment)
 Comments
(8) Old Business
a. Second reading of the Broadband Ready Ordinance (see
attachment):
i. Discussion
ii. Action
(9) New Business
a. Approve minutes:
i. Discussion
ii. Action
b. Approve Lorraine Roberts as a Downtown Development Authority
(DDA) Board Member for a two-year term:
i. Discussion
ii. Action
c. Oath of Office for Lorraine Roberts:
d. Consider approving DIRT Design to hold a 4K Freedom Fest
Color Run downtown on Saturday, July 3, 2021 (see
attachment):
i. Discussion
ii. Action
e. First Reading of the FY 2021-2022 Budget (see attachment):
i. Discussion
ii. Action
f. Authorize the Mayor to sign a Resolution to adopt the
Chattooga County Joint Comprehensive Plan(see attachment):
i. Discussion
ii. Action
g. Approve payment of $24,883.57 to William D. Patty
Construction for hauling & laying asphalt (see attachment):
i. Discussion
ii. Action
h. Approve payment of $7,489.54 to Blount Construction for 2021
LMIG(see attachment):
i. Discussion
ii. Action
i. Approve payment of $17,318.96 to Blount Construction for
2021 LMIG (see attachment):
i. Discussion
ii. Action
j. Approve purchase of 16" pipe from Consolidated Pipe in the
amount of $21,635.36 (see attachment):
i. Discussion
ii. Action
k. Approve purchase of 5.367 acres from Hancock Timberland for
well sites #3 and #4 in the amount of $53,670. (see
attachment):
i. Discussion
ii. Action
l. Discuss American Rescue Plan (ARP):
i. Discussion
m. Discuss Alcohol Referendum:
i. Discussion
(10) Public Comments
(11) Adjournment