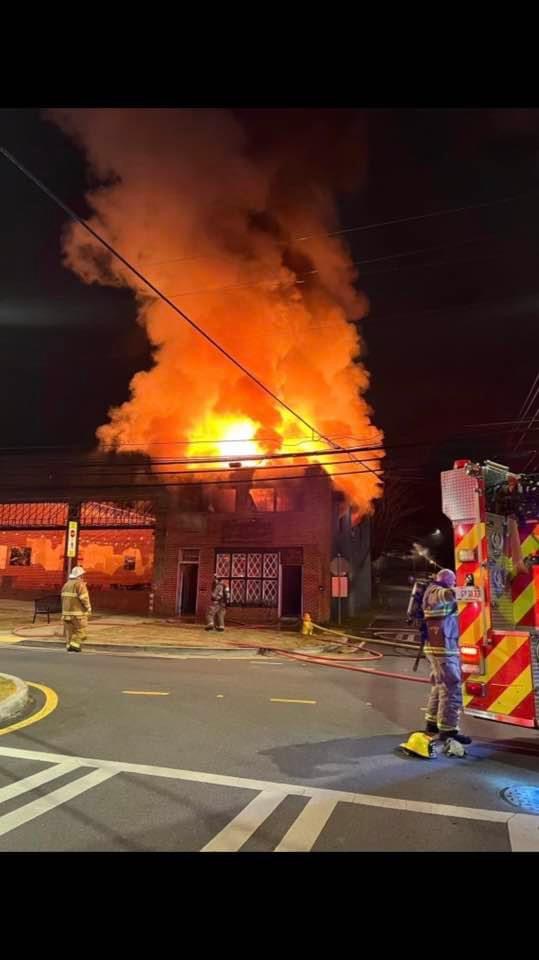 Summerville Police Chief Harold Tucker stated that during the morning hours of March 25, 2022 the Summerville Fire and Police Departments responded to a structure fire at 19 East Washington Street.
Upon arriving they found a substantial fire on the second floor of the structure, which had housed an apartment and the recently closed Ginger's Brews and Blooms.
After the Summerville Fire Department, aided by the Trion Fire Department, extinguished the fire both Police and Fire Investigators were able to enter the building to conduct an investigation into the cause.
This investigation determined that the fire began in the upstairs area and that there was no electricity on in the building.
The investigation uncovered evidence that allowed Investigators to arrest 19 year old Jimmy Gowan who advised he was homeless.
Gowan was known by officer to hang out in the downtown area at all hours and had been recently banned from several businesses & properties due to his behavior. Gowan was charged with Arson (2nd Degree), Burglary, and Criminal Damage to Property.