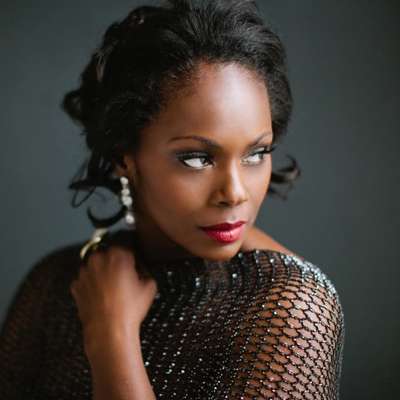 SATURDAY, MAY 15 WILL BE HELD AT SPIRIT IN TRUTH OF JESUS  CHURCH IN SUMMERVILLE, GA 2pm-5pm located at 487 Scoggins Street, Summerville GA                                                                     SUNDAY, MAY 16 WILL BE HELD AT THE RAD 5:30pm-9pm   233 N 5th Avenue, Rome, GA                                                                       MONDAY, MAY 17 WILL BE ALSO BE AT THE RAD 5:30pm-9pm   233 N 5th Avenue, Rome, GA

INDRA THOMAS WILL DIRECT AIN'T MISBEHAVIN' WITH RUSSELL EVANS AS AD/STAGE MANAGER. THIS 1920'S JAZZ CLUB STYLE MUSICAL IS SET TO OPEN AT THE RAD PLAYHOUSE, OR IN THIS CASE, THE RAD SPEAKEASY,  JULY 22ND WITH REHEARSALS BEING HELD JUNE AND JULY.
INDRA THOMAS IS DIRECTOR OF OPERA AT SHORTER UNIVERSITY AND IS CONSIDERED ONE OF THE FOREMOST AIDAS IN THE WORLD TODAY.  MS. THOMAS HAS APPEARED AT MANY OF THE WORLD'S GREAT OPERA HOUSES, SUCH AS THE METROPOLITAN OPERA AND THE VIENNA STATE OPERA; AND PROMINENT VENUES IN FRANCE, GERMANY, SPAIN AND ENGLAND, INCLUDING THE ROYAL ALBERT HALL. ROME SHAKESPEARE IS THRILLED TO HAVE INDRA DIRECT THIS SHOW AT THE RAD PLAYHOUSE, THE INDOOR VENUE FOR ROME SHAKESPEARE.
AIN'T MISBEHAVIN', THE MUSICAL IS A TRIBUTE TO THE MUSIC OF THOMAS "FATS" WALLER. IT WAS A TIME WHEN MANHATTAN NIGHTCLUBS LIKE THE COTTON CLUB AND THE SAVOY BALLROOM WERE THE PLAYGROUNDS OF HIGH SOCIETY AND LENOX AVENUE DIVES WERE FILLED WITH PIANO PLAYERS BANGING OUT THE NEW BEAT KNOWN AS SWING. FIVE PERFORMERS PRESENT AN EVENING OF ROWDY, RAUNCHY, AND HUMOROUS SONGS THAT ENCAPSULATE THE VARIOUS MOODS OF THE ERA AND REFLECT WALLER'S VIEW OF LIFE AS A JOURNEY MEANT FOR PLEASURE AND PLAY.
AUDITIONERS ARE ASKED TO PREPARE A SONG                                                                                                       FOR MORE INFORMATION ON AUDITIONS AND TO DOWNLOAD AN AUDITION FORM, PLEASE
VISIT WWW.THERAD.BIZ or romeshakespearefestival.com:  706:331-1006
The RAD Playhouse is located at 233 North 5th Avenue just over the 5th Avenue Bridge.