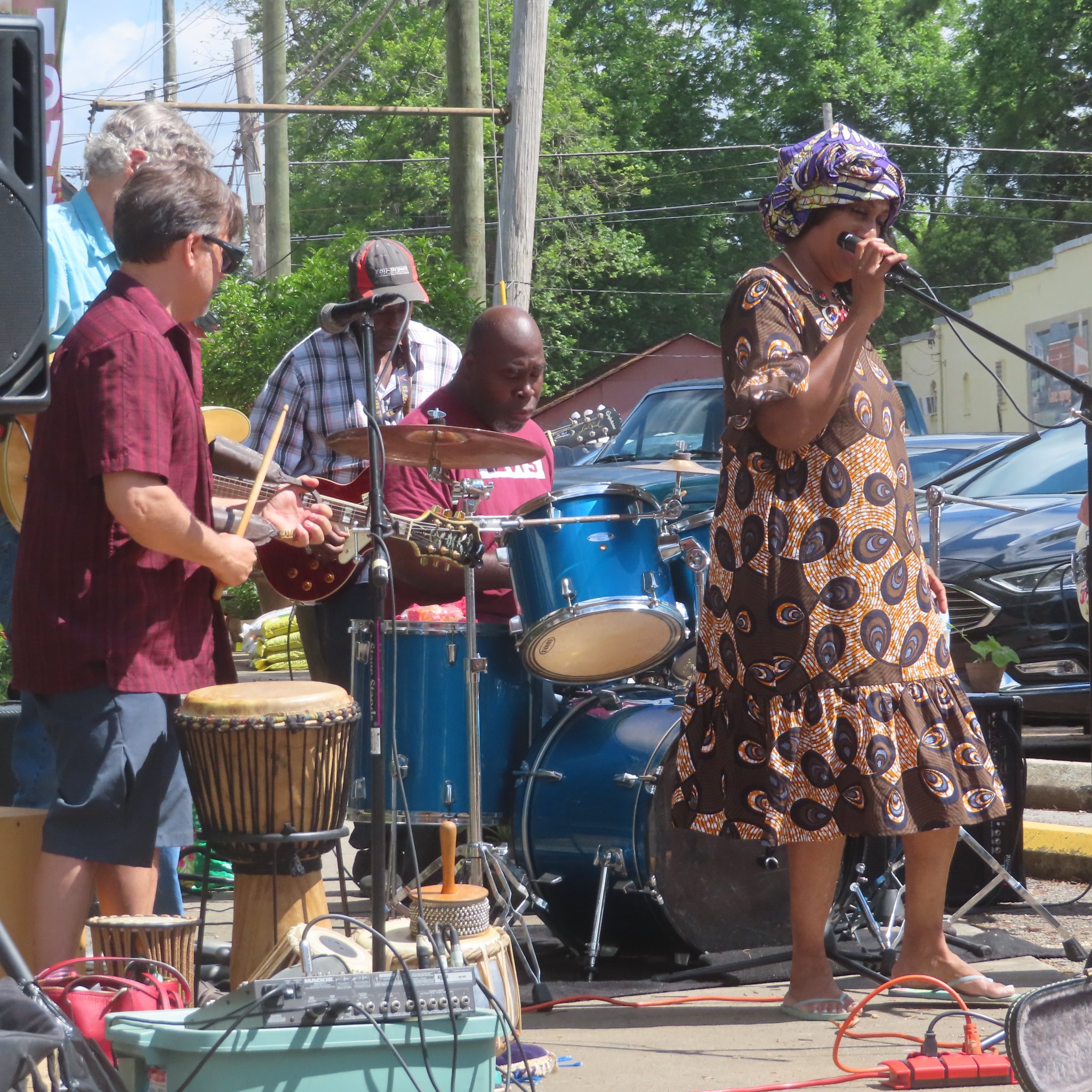 Summerville Main Street is proud to present "A Day of Music Downtown" on Saturday, August, 20. This event will highlight a variety of genres of music on the sidewalks of Downtown Summerville between the hours of 11:00 a.m. – 2:00 p.m. Locations to enjoy live music downtown on the sidewalks include: the Local Loans Building, the Chattooga County Commissioner's Office, the Tooga Theatre, the Chattooga County Courthouse, the Montgomery Knitting Mill, beside Sugarville Bakery, the Chattooga County Tax Office, and beside The Market At DIRT.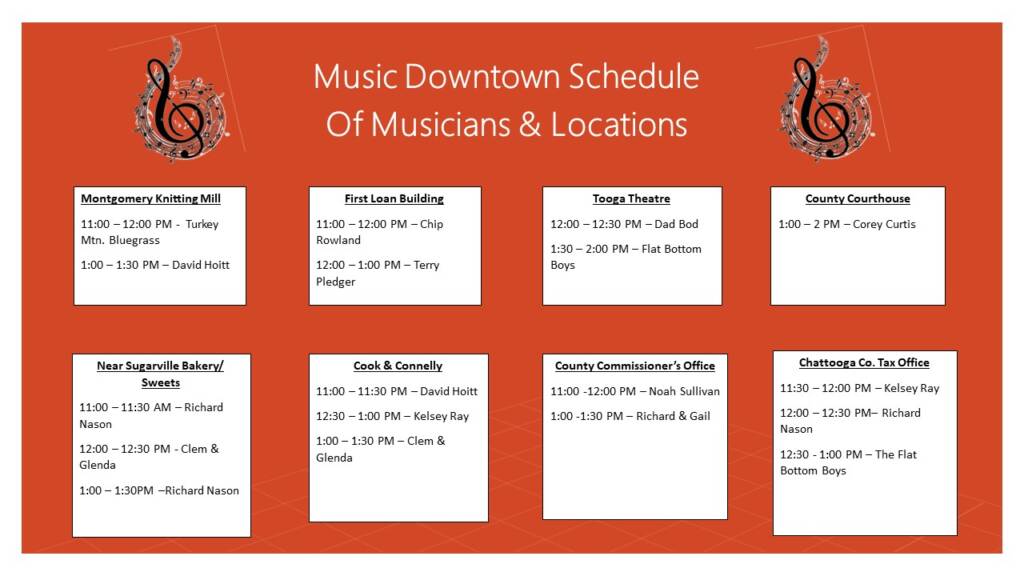 Local students will be featured, as well as performances by local and area bluegrass, gospel, country, and contemporary performers. A few of the featured artists will include Dad Bod,members of the Summerville Song Farmers Chapter, Turkey Mountain Bluegrass, Chip Rowland, and American Idol contestant Corey Curtis. This portion of "Music Downtown" is designed to put music and people on the streets of downtown and to encourage patrons to visit the downtown businesses.
Saturday Night Concert
In The Vicinity of R will be in concert inside the East Washington Street Open Air Saturday night beginning at 8:00 p.m. performing until 10:30 p.m. There will be food vendors on site for this family friendly event beginning at 7:00 p.m. Concert goers are encouraged to bring a lawn chair to enjoy the evening.  
In the Vicinity of R is a band that makes Rome, Georgia, its home. The band members hail from Benin, Detroit, Colorado, Illinois, New York City, Rockmart and Rome. They play a diverse repertoire of music and instruments. Music styles range from from down – home blues, rock, country, jazz and R & B to various world music. Concert goers can expect to enjoy traditional instruments, along with cultural instruments, such as the electric sitar and tablas.
The lead vocalists having performed with Martha Reeves and other well-known Motown artists and the drum section, bassist and guitar section will also capture your attention with their skills and talent.
For more information on this event and upcoming events visit the City of Summerville Georgia Facebook page.