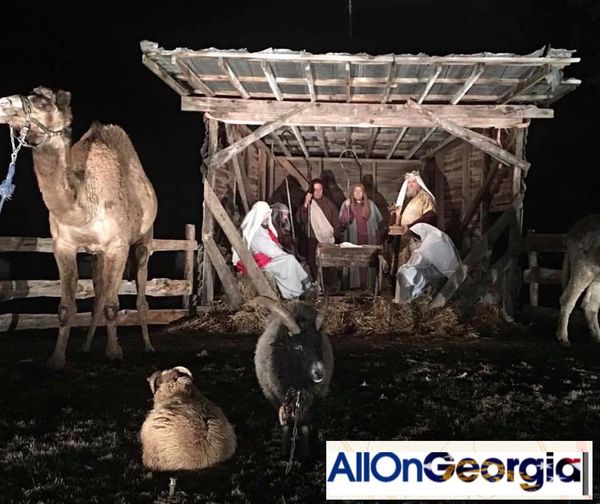 Even with the cold weather, the live Nativity at Alpine Community Church in Menlo will continue its 39-year Christmas tradition.

The live nativity at Alpine Community Church is an experience like no other. The live Nativity at Alpine features a wide variety of animals including sheep, camels, donkeys, cattle, and of course the main stars, Mary, Joseph, shepherds, and the baby Jesus.
Alpine's Nativity will be held Friday, December 23 – Sunday December 25th from 7 PM-9 PM nightly.
The inside of the church will be warm, open, and decorated for the holidays.  The church members invite the public to view the inside of the historic building when visiting the live Nativity and to join church members across the road at the Fellowship Hall for refreshments.
Alpine Church was built in 1853.
Alpine Church is located at 1115 GA-337, Menlo.