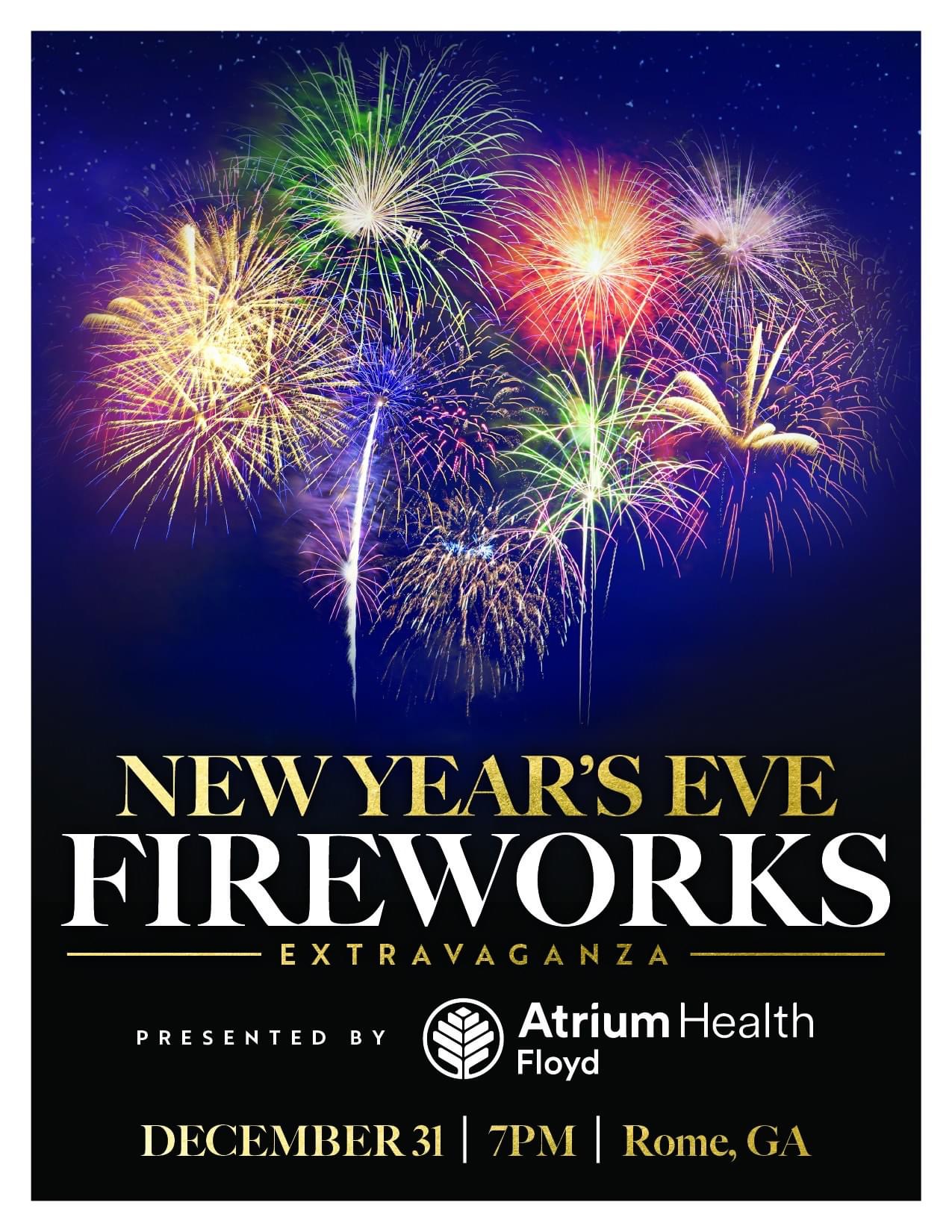 Atrium Health Floyd is partnering with Rome-Floyd Parks and Recreation to help usher in the new year with a fireworks show.
The New Year's Eve Fireworks Extravaganza presented by Atrium Health Floyd is set to start at 7 p.m. and will be launched from Jackson Hill, allowing people throughout Rome a great opportunity to see the colorful display.
More than 800 shells featuring all kinds of fireworks will be launched during the show, provided by Zambelli Fireworks, which has set off the fireworks on Independence Day for the past three years.