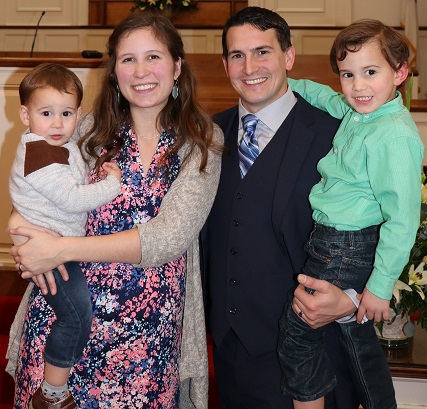 The following column is an opinion piece and reflects the views of only the author and not those of AllOnGeorgia. 

Summerville First Baptist Pastor Sean Wegener wrote this letter to his congregation:
By this time you are likely aware of the events unfolding at our Capitol in Washington D.C. I am therefore asking every one of our members to pause and pray for the events unfolding today.
I want to remind you the Christian stance condemns violent protests. Neither Jesus nor the Apostles taught us to keep violence as a tool in our belt for the overthrowing of government or the changing of hearts. Peter himself wrote, "Live as people who are free, not using your freedom as a cover-up for evil, but living as servants of God. Honor everyone. Love the brotherhood. Fear God. Honor the emperor" (1 Peter 1:16-17).
Our duty in the present time is not to stoke the fire, offer up savvy political opinions, or to offer retaliatory responses. Our duty is to be peacemakers. Our responsibility in this matter comes from the mouth of the Son of God himself, the One who died for you, shed His blood on behalf of sinners, and taught us the way of sacrificial love. He said emphatically, "Blessed are the peacemakers, for they shall be called sons of God." As dearly beloved children of God, I call on you to pray for peace, be voices for peace, and to make peace.
It will be easy in days to come to be sucked into the way of anger and frustration, as if it were an inevitable result of a vacuum of hate. But hate and violence are not inevitable conclusions. "Blessed are you when others revile you and persecute you and utter all kinds of evil against you falsely on my account," says our Lord. And he reminds us again that all of his disciples will be known by their love.
This therefore is our role in the days to come: we are peacemakers who are willing to act with sacrificial love to see a nation healed. Let that sacrifice begin tonight in a time of prayer for our nation, leaders, and families.
Pastor Sean
Sean M. Wegener
Summerville, GA
Pastor Summerville First Baptist.
Married to Danielle.
Father of two.
PhD student at SWBTS.
MDiv 2012 SWBTS.
BA Theatre OSU.