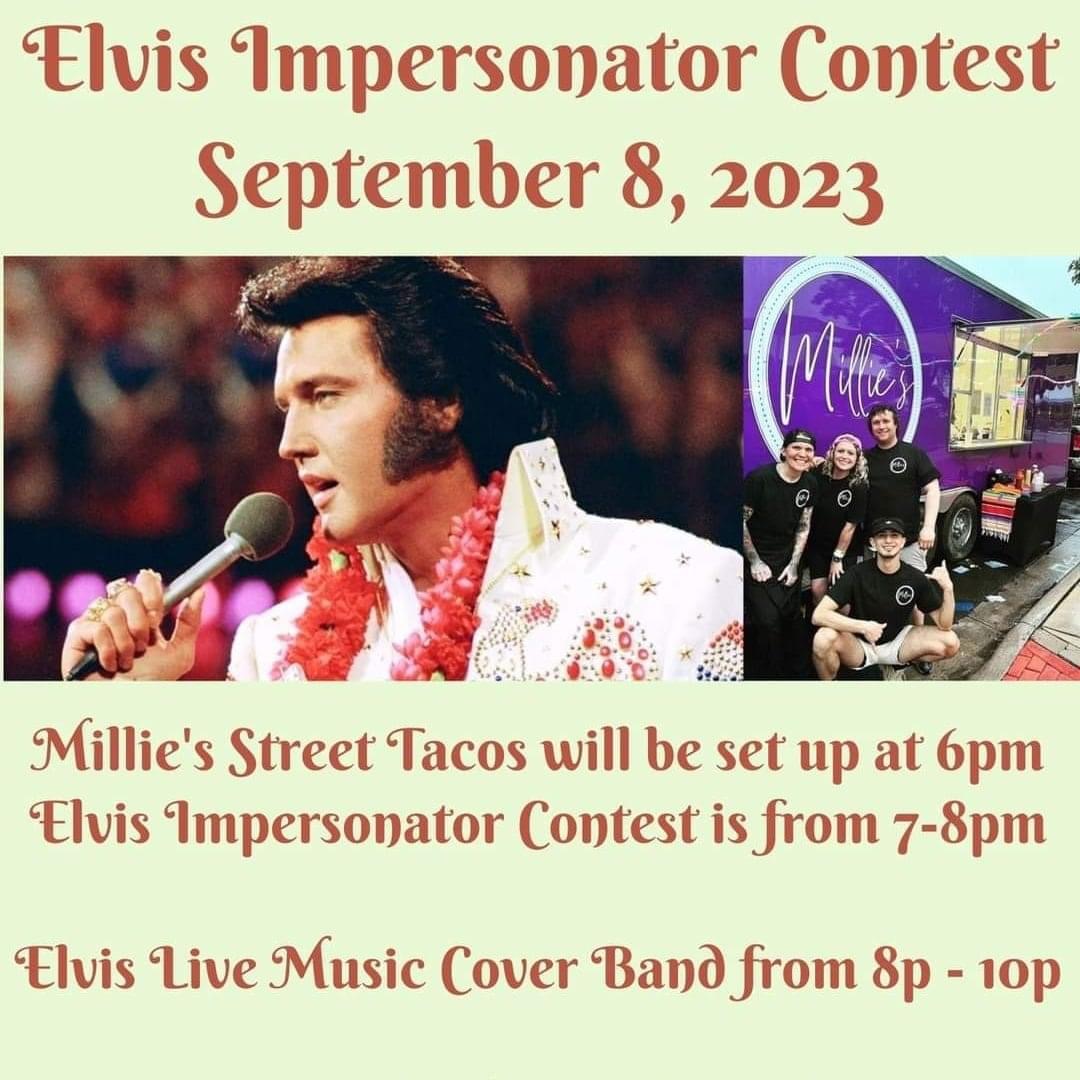 The Groovy Nomad is hosting an Elvis Impersonator Contest on Friday, September 8th.

The Groovy Nomad is located at 13395 N Main St, Trenton, GA 30752.
Family Fun for all.
Free to watch and Free to enter the contest.
No experience necessary.
To enter the Elvis Impersonator Contest simply email us your Name, city, and phone number to groovynomadmotel@gmail.com
Bring you a chair and your beverages of choice.
Millies Street Tacos will be set up at 6pm
More about The Groovy Nomad: