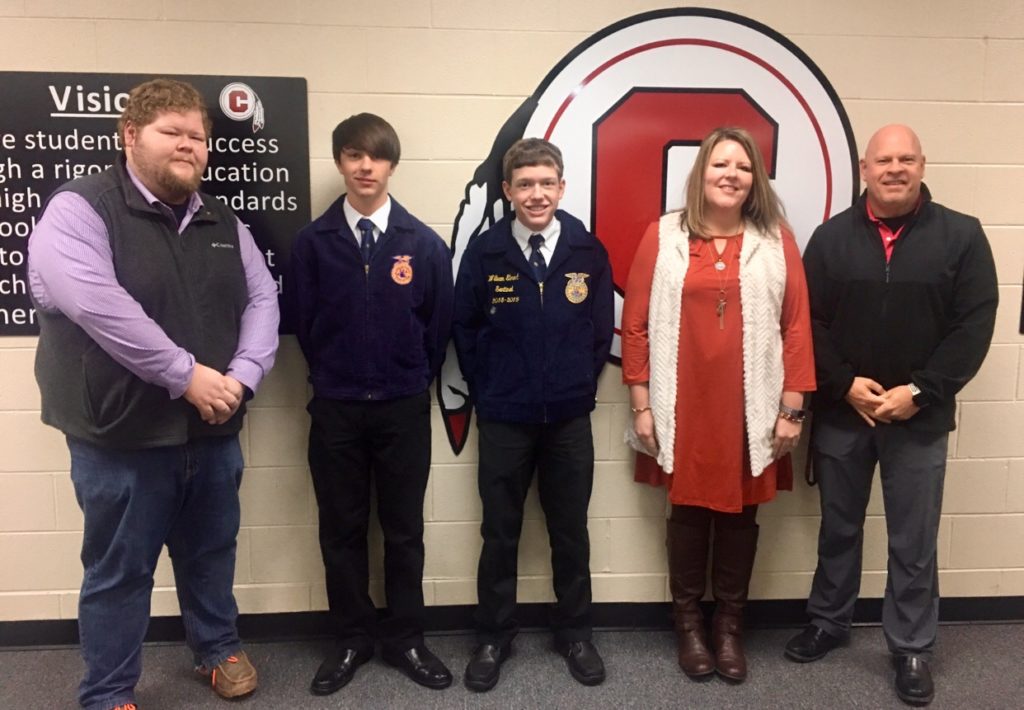 Chattooga High School FFA Jr. Agricultural Mechanics team members Caden Smith and William Elrod were recognized at the recent Chattooga County Board of Education meeting for their excellent rankings at the Area 1 regional competitions held at Cass High School.

Chattooga's team had the highest electrical wiring practicum score out of 82 contestants.
Chattooga claimed the #1 and #2 individual scores with Caden Smith at #1 and William Elrod at #2.
Smith and Elrod are both ninth graders.