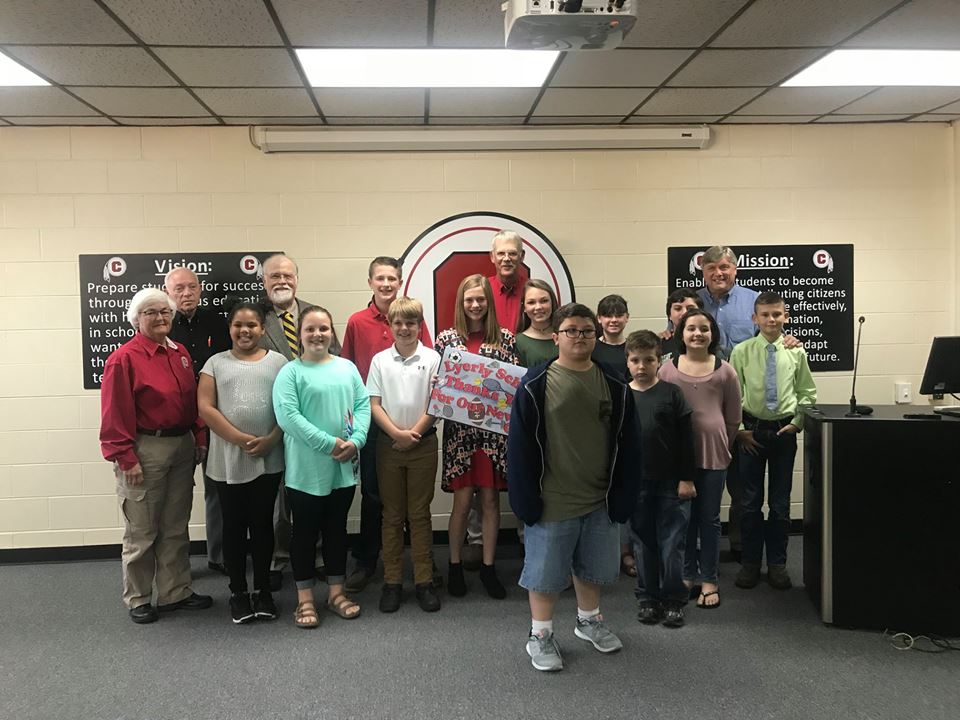 The student leadership team from Lyerly School thanked the Board of Education for the new gymnasium at last Thursday's Board of Education meeting. The students presented board members with a card signed by all Lyerly students, staff and faculty.

"It's a wonderful addition to the school, community and system. Very proud for our students and community," Lyerly Principal Charles Cooper said.
The new gymnasium is a state of the art facility complete with air conditioning, a weight training area, a girls and boys changing room and coaches offices.  In addition the gym connects to the school, rather than forcing students to walk outdoors.
Lyerly's old gym served the school and community for 81 years.