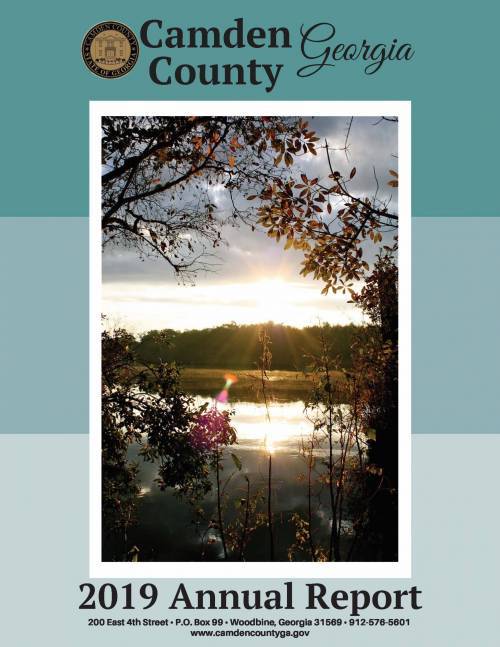 The Camden County Board of Commissioners recently released their 2019 Annual Report. This report summarizes several accomplishments achieved by Camden County government during 2019.
"The Annual Report highlights the progress made in 2019 toward components of Camden County's Strategic Plan," said County Administrator Steve Howard. "I am proud of our
activities and endeavors in 2019 and am eager to see what is in our future as we continue to work together in 2020 to ensure Camden remains Georgia's Coastal Community of Choice."
Among the highlights:
SPLOST VIII election
Georgia Power Building
Grant Fund Matching
Sheriff's Office funding
Hiring of Department Heads
Implementation of Election Board
The 2019 Annual Report and previous Camden County Annual Reports may be found on the Camden County website or in this link.