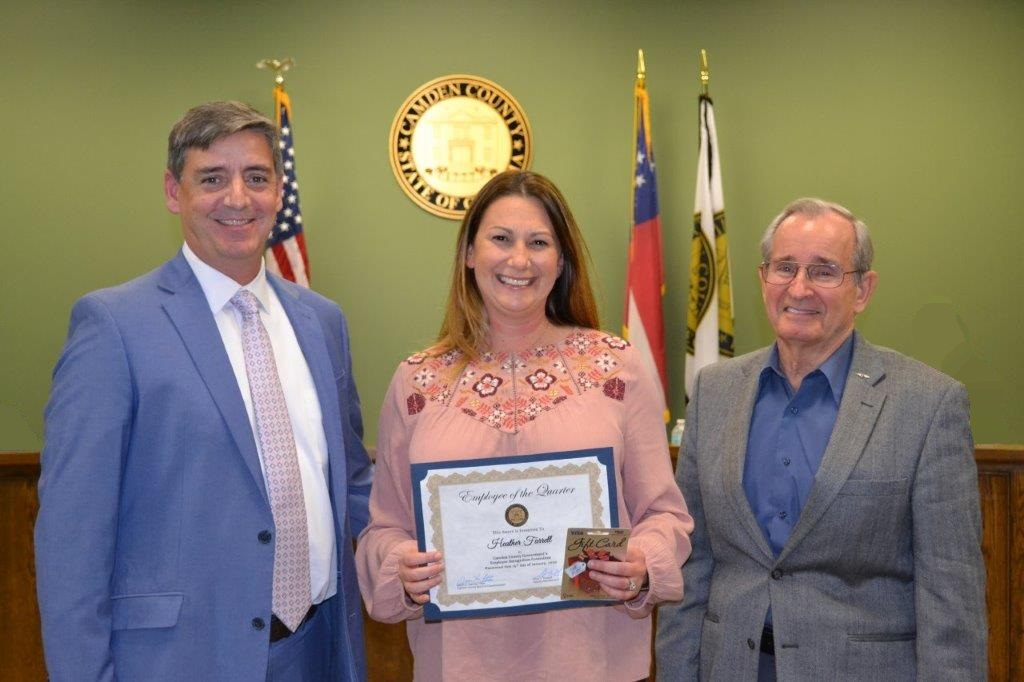 At their January 14, 2020, regular meeting, the Camden County Board of Commissioners recognized Heather Farrell of the Camden County Human Resources Department as Employee of the Quarter.
This selection was made by the Camden County Government Employee Recognition Committee after receiving nominations from Camden County employees.
Heather's co-workers highlighted her attention to detail, positive attitude, and dedication as reasons for her recognition. Mike Spiers, Senior Director of Human Resources and Risk Management, shared, "Heather is a great asset to our team. She goes out of her way to ensure all new employees have the information they need to make the right decisions for their families."
Heather has worked for Camden County for nearly two years as the Benefits Specialist in the Human Resources Department. In this role she manages the employee wellness program and assists new employees with making selections for the county's benefits plan.