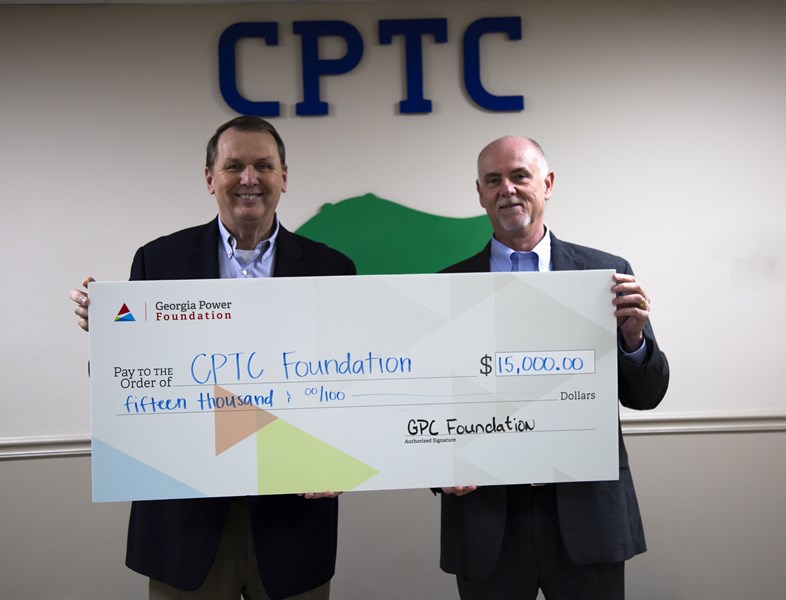 James Willis, Area Manager of Georgia Power presented a $15,000 check to the Coastal Pines Technical College (CPTC) Foundation on Thursday, January 9, 2020. These funds will be allocated to providing scholarships to students in need of financial assistance. Each semester, students are encouraged to apply to the CPTC Foundation to be awarded scholarships and grant monies. The Foundation prides itself on being able to meet a student in that place of need and help push them toward their educational goals.
"The Georgia Power Foundation, Inc. has always been a champion for Workforce Development in rural southeast Georgia. These scholarship funds will assist our academic and technical students as they work towards completing their training programs and preparing for their new careers", states Dr. Glenn Deibert, President of Coastal Pines Technical College.
The priority of the CPTC Foundation is to provide scholarship and grant opportunities for its students. The Foundation has awarded thousands of dollars in funds since its inception. For more information on the Coastal Pines Technical College Foundation, please visit, www.cptcfoundation.com.