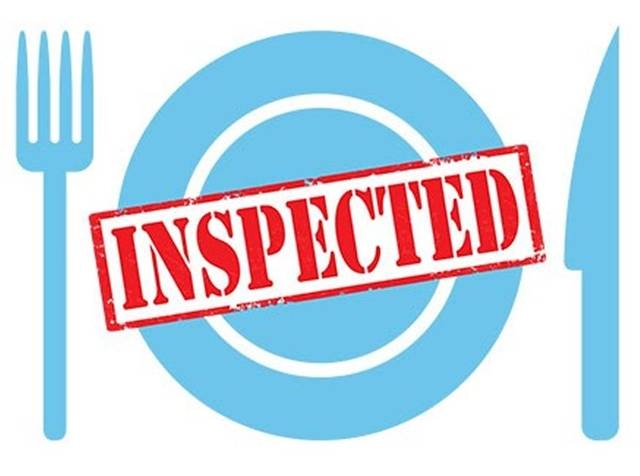 The following restaurant and health inspection reports are for the period beginning August 25, 2019 and ending August 31, 2019. All reports are public information, published by the Georgia Department of Public Health, and posted in a conspicuous location at the establishment. Any questions about scores should be directed to the Department of Public Health.

Scores below 70 are considered failing. When a restaurant is deemed unacceptable, follow-up inspections are generally completed within 10 days of the original evaluation.
Any restaurant with a C grade or F grade will have the link to the full report detailing point deductions below the grade.
Reports are published on AllOnGeorgia *once* per week. In any instance when an establishment receives a failing grade and DPH goes back for a second visit, the second report will appear on next week's report.
CAMDEN
THAI OSAKA SUSHI HOUSE

1390 E BOONE AVE STE A1 KINGSLAND, GA 31548
Phone Number: (912) 540-7007
Permit Type: FS
Last Inspection Score: 100
Last Inspection Date: 08-28-2019
BRANTLEY
NAHUNTA ELEMENTARY SCHOOL

9110 MAIN ST NAHUNTA, GA 31553
Phone Number:
Permit Type: FS
Last Inspection Score: 100
Last Inspection Date: 08-26-2019
CHARLTON
PIZZA HUT 4284

3634 S 2ND ST FOLKSTON, GA 31537
Phone Number: (904) 591-0129
Permit Type: FS
Last Inspection Score: 97
Last Inspection Date: 08-30-2019
SOLOMON'S PORCH RESTAURANT

252 BOWERY LN FOLKSTON, GA 31537
Phone Number: (912) 496-0063
Permit Type: FS
Last Inspection Score: 91
Last Inspection Date: 08-30-2019
K & C'S OAK TREE CAFE

13149 FLORIDA AVE SAINT GEORGE, GA 31562
Phone Number: (912) 843-2319
Permit Type: FS
Last Inspection Score: 95
Last Inspection Date: 08-27-2019
ST. GEORGE ELEMENTARY SCHOOL

13215 FLORIDA AVE SAINT GEORGE, GA 31562
Phone Number: (912) 843-2383
Permit Type: FS
Last Inspection Score: 99
Last Inspection Date: 08-27-2019
GLYNN
WAFFLE HOUSE, INC

4510 ALTAMA AVE BRUNSWICK, GA 31525
Phone Number:
Permit Type: FS
Last Inspection Score: 98
Last Inspection Date: 08-30-2019
MAGNOLIA MANOR OF ST. SIMONS NURSING CENTER

2255 FREDERICA RD RD SAINT SIMONS ISLAND, GA 31522
Phone Number: (912) 638-9988
Permit Type: FS
Last Inspection Score: 90
Last Inspection Date: 08-28-2019
CILANTRO'S MEXICAN RESTAURANT #4, LLC

20 MARKET ST STE 100 SAINT SIMONS ISLAND, GA 31522
Phone Number:
Permit Type: FS
Last Inspection Score: 88
Last Inspection Date: 08-28-2019
WOK N ROLL

2802 ALTAMA AVE BRUNSWICK, GA 31520
Phone Number: (912) 261-8388
Permit Type: FS
Last Inspection Score: 83
Last Inspection Date: 08-27-2019
HERITAGE HOUSE & VILLA

100 HERITAGE DR SAINT SIMONS ISLAND, GA 31522
Phone Number:
Permit Type: FS
Last Inspection Score: 92
Last Inspection Date: 08-27-2019
SUBWAY #23161

3527 COMMUNITY RD UNIT E BRUNSWICK, GA 31520
Phone Number: (912) 265-1456
Permit Type: FS
Last Inspection Score: 87
Last Inspection Date: 08-26-2019
PHO 96

6110 ALTAMA AVE UNIT 115 BRUNSWICK, GA 31525
Phone Number: (912) 289-2115
Permit Type: FS
Last Inspection Score: 96
Last Inspection Date: 08-26-2019
VIEW POINT CONDOMINIUM*

1124 POSTELL AVE ST SIMONS ISLAND, GA 31522
Phone Number: (706) 296-2771
Permit Type: SP
Last Inspection Score: 100
Last Inspection Date: 08-26-2019