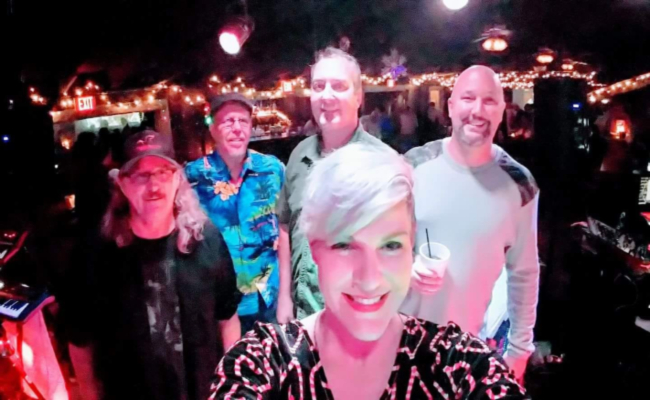 Mark your calendars for this not-to-miss event in St Marys. Saturday, July 14th is when locals can attend Music in the Park at the downtown waterfront. The special guests for the Rhythm on the River will be the popular Bluff 5 Band, taking the stage at 6:00 p.m. Their two-hour concert will cover seven decades of music, ranging from Patsy Cline to Guns 'n Roses, to Miranda Lambert.

Bring your picnic dinners and lawn chairs and enjoy the waterfront concert. Show up early and have a dinner at one of the downtown restaurants. Do some window shopping and enjoy the small-town atmosphere.
The Bluff 5 Band has been a crowd favorite at Music in the Park for years, and they are looking forward to their upcoming appearance as well.
"This is our 4th year to perform at this venue," the band shared. "We love playing there and it has always been one of our favorites."
They play at various venues from St Simons Island to Jacksonville and play for live concert series, weddings, and other private events. The upcoming Shrimp & Grits Festival is another event the band is scheduled to play.
The band was formed in January 2014 and consists of three original band members. They play covers from the 50's to today, as well as some original songs.
The downtown waterfront area at St Marys is made up of a few Bed & Breakfast locations, a local tavern, museums some locals-favorites restaurants. Keep an eye out here for more upcoming events at the waterfront of St Marys downtown.
To learn more about this event, visit their website page.