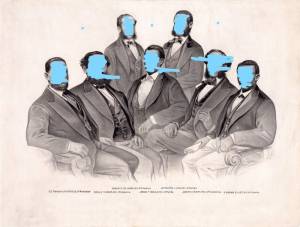 ST. MARYS LITTLE THEATRE TO DEBUT "INVISIBLE" FEBRUARY 28-MARCH 1 AT THEATRE BY THE TRAX

An original dramedy written by MonaLisa Harris and Vernal Morrison will be the first production in St. Marys Little Theatre's (SMLT) 2020 lineup.
Paying tribute to Black History Month, "Invisible" will be staged on February 28, 29 and March 1.
The show focuses on accomplishments by African Americans that changed the world in many ways.
"Riveting stories of unsung heroes will come alive through inspiring music, drama and lots of laughter," said Ann Walsh, director of the production. "SMLT's Black History Month productions have always been about sharing with our community the voices and stories that need to be told, that give people thought and at the same time entertain. 'Invisible' delivers a powerful message and honors those who have made a difference in our world."
Barbara Ryan, Founder and Chair of St. Marys Little Theatre, said that like previous Black History Month productions, "INVISIBLE" will be an eye-opener for many.
"Learning is a powerful thing," she said. "When people walk out of the theatre after seeing 'INVISIBLE,' I'm sure we will hear remarks like 'I didn't know' and 'I learned something important today.'"
Ryan is expecting an early sellout of "INVISIBLE" with only 3 performances and advises people to get tickets early.
Performances are February 28 and 29 at 7 pm and March 1 at 2 pm at Theatre by the Trax in downtown St. Marys. Tickets are $15 for adults and $10 for kids 12 and under and can be purchased at www.StMarysLittleTheatre.com or in downtown St. Marys at Once Upon a Bookseller. Cash or check at bookstore please.