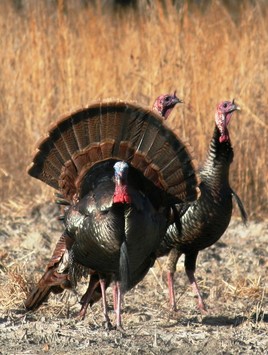 Attention Turkey Hunters: A new southeast Georgia wildlife management area is open and full of new opportunities for Georgia hunters.


Ceylon WMA in Camden County has just opened with turkey season hunting dates recently approved.
Quota turkey hunt dates for Ceylon WMA are as follows:
April 4-10

April 18-24

May 2-8.
A total of 40 hunters will be drawn for each Ceylon hunt and the bag limit for these hunts will be 1 gobbler per hunter.
PLEASE NOTE: If you have already applied for turkey quota hunts, and wish to add Ceylon, you'll need to log in to your GoOutdoorsGeorgia account and amend your selection BEFORE the application deadline (Feb. 15, 2020) for WMA quota turkey hunts. Be sure to save your changes!