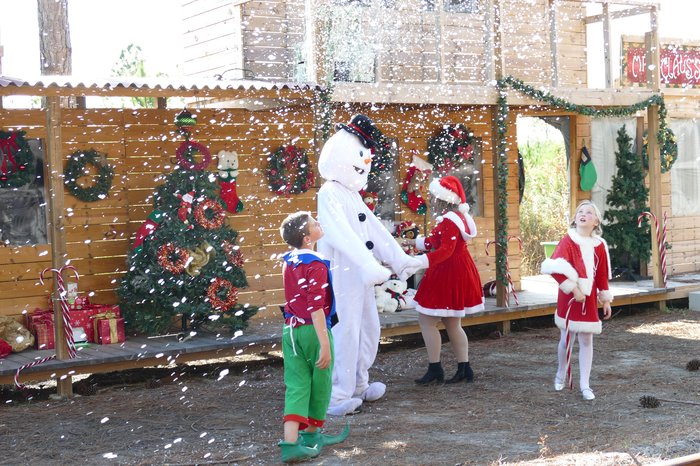 RIDE THE SANTA EXPRESS IN ST. MARYS
November 30, December 7, 14 & 21
Anything can happen on the Santa Express in St. Marys. Santa Claus could perform magic. Frosty the Snowman could come alive. And it could even snow in South Georgia.

On November 30, December 7, 14 and 21, the Santa Express departs four times a day, taking passengers on a journey to Santa Land where the magic begins. Entertainment all along the way gets everyone into the holiday spirit. Then Santa comes aboard with gifts for all the good little boys and girls.
Children of all ages (from 2 to 92) will enjoy the storybook ride on the rails through woodlands and over marshlands.
"In previous years, the Santa Express trains filled up so fast we had to add an additional Saturday," said Barbara Ryan, entertainment director for St. Marys Express. "Of course, there's always a happy ending and passengers really enjoy the interactive experience."
Ryan expects an early sellout just like last year and hopes families will reserve their seats to avoid disappointment.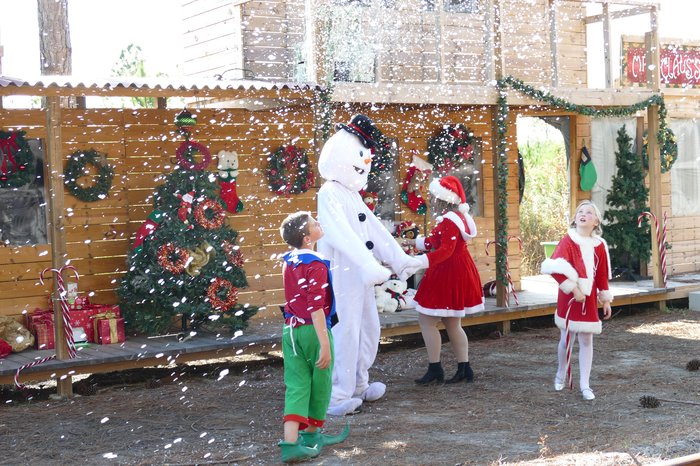 "For those who yearn for an old-fashioned family tradition holiday event, this is the ticket," said Doug Vaught, Stationmaster and Narrator on the train. "Many of our families return each year to usher in their holidays by riding the Santa Express together."
Adding to the excitement of Santa for the young and young at heart is the locomotive AT THE THROTTLE experience. The AT THE THROTTLE experience gives rail fans an opportunity to actually run a diesel locomotive. Ryan said this is a "once in a lifetime" experience and makes a great Christmas present.
The Santa Express departs from Theatre by the Trax in St. Marys on November 30, December 7, 14 and 21 at 10 am, noon, 2 pm, and 4 pm. Each ride lasts about an hour and a half and takes guests through scenic woodlands and marshlands to Santa Village where it makes the turnaround. Tickets are $20 for adults and $14 for children. Children 2 and under ride free on laps. Get Santa Express tickets at www.stmarysrailroad.com or call 912-200-5235. People interested in the AT THE THROTTLE experience (which is $150 per person) and groups of ten or more should call 912-729-1103.