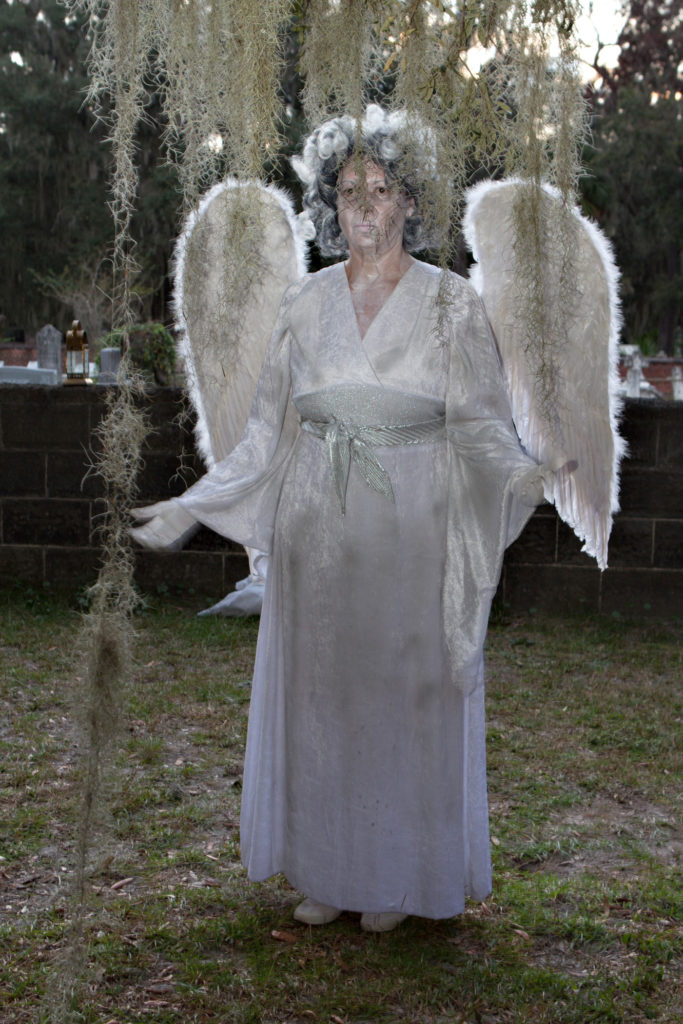 Some of St. Marys' most chilling and historical figures will be out and about again on October 25 as St. Marys Little Theatre (SMLT) presents its 11th Annual Haunted History Tour. This year's line-up of haunting storytellers are stationed in period costume around eight venues in downtown St. Marys. Venues include the historic Oak Grove Cemetery, Riverview Hotel, and the Goodbread House, among others.

SMLT Chair Barbara Ryan said that many people will be charmed by the goat man who is back by popular demand along with his herd of live goats. "Long-time residents from all over Georgia remember the goat man from the 60s," Ryan said. "It seems his spirit lingers over St. Marys, like so many of the departed, because St. Marys was one of his favorite stopovers."
Along with the Goat Man, portrayals of other characters to be featured on the Haunted History Tour include the Resurrection Angel, a tragic Acadian, hobos, a shrimpboat captain, a Gullah Geechee woman, other familiar historical and dearly departed community figures, plus this year—visiting witches from Salem.
Melding legends of local spirits with authentic historical events, professional and amateur storytellers will hold court beginning at 6 pm on October 25. Golf carts will be utilized for those who prefer not to walk the tour (which covers about a six block area). Upon purchase of a ticket, guests will receive a map of the tour and they can begin the tour at any of the eight venues.
Tickets for the tour can be purchased in advance at Once Upon a Bookseller at 207 Osborne Street (cash or check please). Advance tickets are $8 and $10 on the day of the event. Groups of 20 or more can purchase tickets for just $5 each. For more information, call 912-882-7350.
-end-