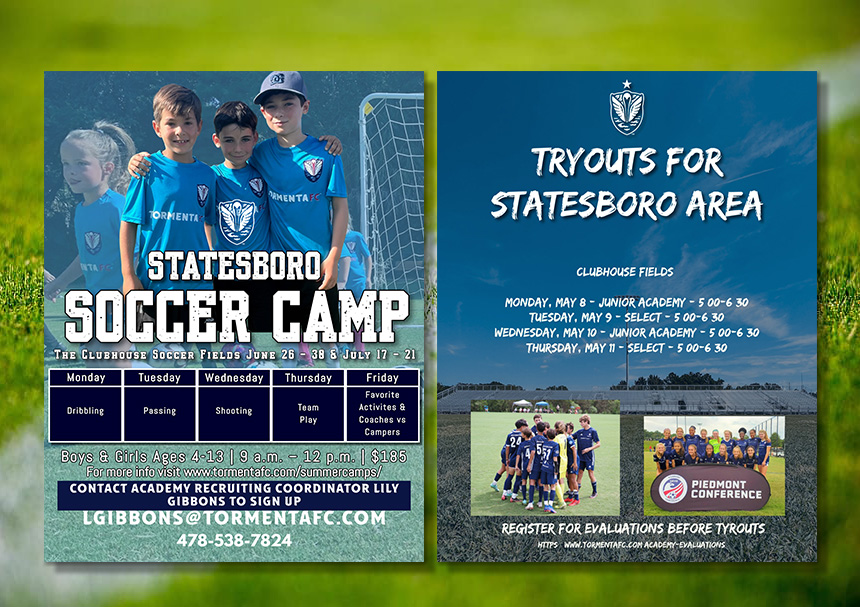 Tormenta FC is offering Youth Soccer Camps June 26 – 30 and July 17-21 at The Clubhouse Soccer Fields in Statesboro. The camps are for boys and girls ages 4 – 13, and will be half-day camps 9:00 am – 12:00 pm. The cost is $185.

The program provides fun games that will promote soccer development, learning, character building, and exercise. The camps focus on a different skill each day that includes:
Monday – Dribbling
Tuesday – Passing
Wednesday – Shooting
Thursday – Team Play
Friday – Favorite Activities of the Week and Coaches versus Camper
See the flyer below and contact Academy Recruiting Coordinator Lily Gibbons at 478-538-7824 or lgibbons@tormentafc.com for more information and to register. Visit www.tormentafc.com/summercamps/.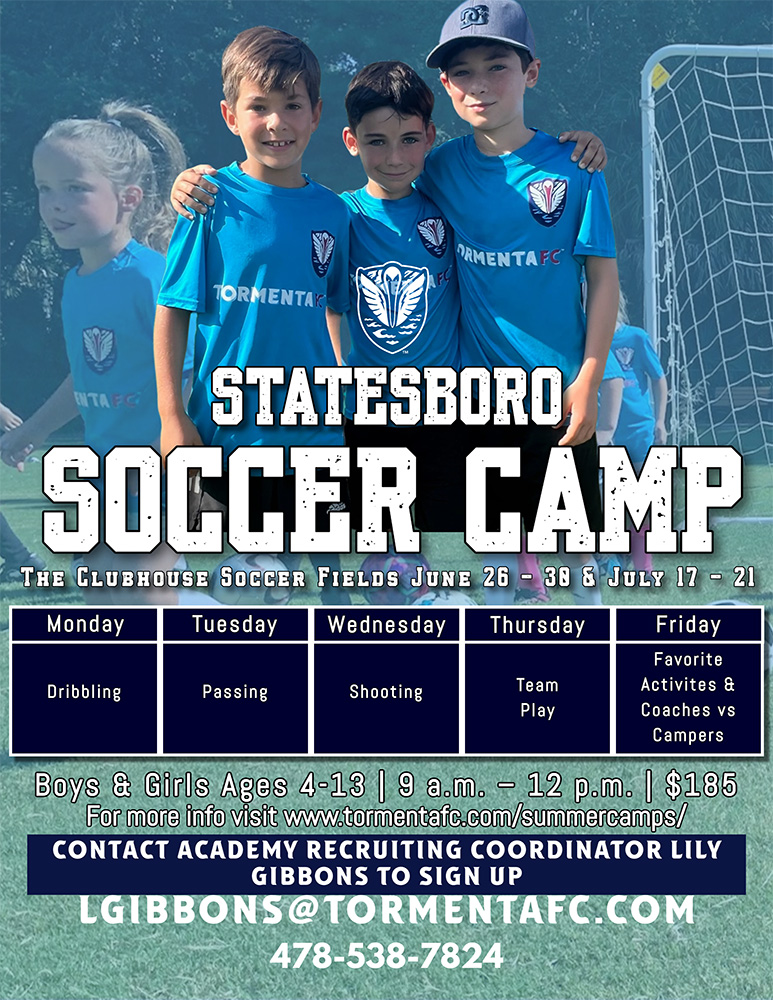 Tormenta FC is also offering Youth Academy for older kids. Tryouts are in May. Register for evaluations before tryouts. See the flyer below and visit tormentafc.com/academy-evaluations/ for more information and to register.