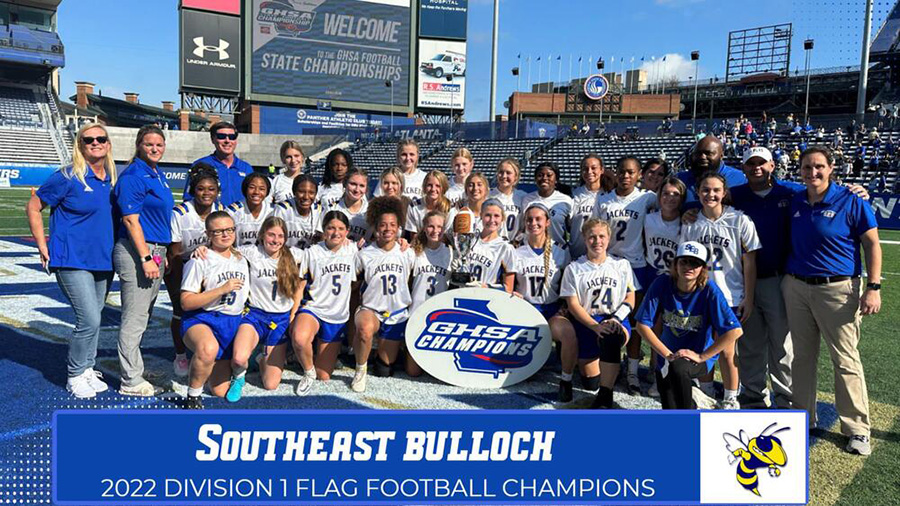 Congratulations to Southeast Bulloch High School Flag Football team!

They defeated Harris County 13-0 on December 8, in the Georgia High School Association's Division. A-4A State Championship to claim their second straight state title in the team's two-year history. They finished the season with a perfect 19-0 record.
This marked the seventh straight shutout that the Lady Yellow Jackets have delivered to opponents, and the 14th shutout this season.
Their two-year record is 39-0. They are considered the number one team in the nation. Congratulations to Coach Marci Cochran, her staff, the student athletes, the school and their fans. A large crowd of fans welcomed the team back to Brooklet on Thursday night with cheers and fireworks.