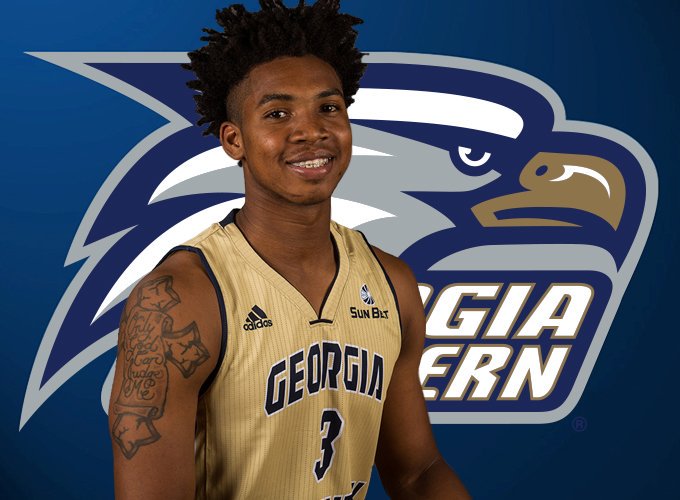 Georgia Southern University's Mens Basketball Point Guard Tookie Brown announced on Twitter that he would declare for the 2018 NBA Draft. In his post Brown stated that he would not hire an agent as to maintain his eligibility at Georgia Southern.


By not hiring an agent Brown keeps the door open to returning to Georgia Southern for his senior season, if he withdraws from the draft by June 11th.
Brown was named first team All-Sun Belt for the third straight year. Brown scored over 20 points in 15 games, while leading the team in scoring in 19 games, and leading the team in assists in 23 games.
Brown appeared in 96 games, started in 88 games, and scored 1720 points in 3 seasons for Georgia Southern.