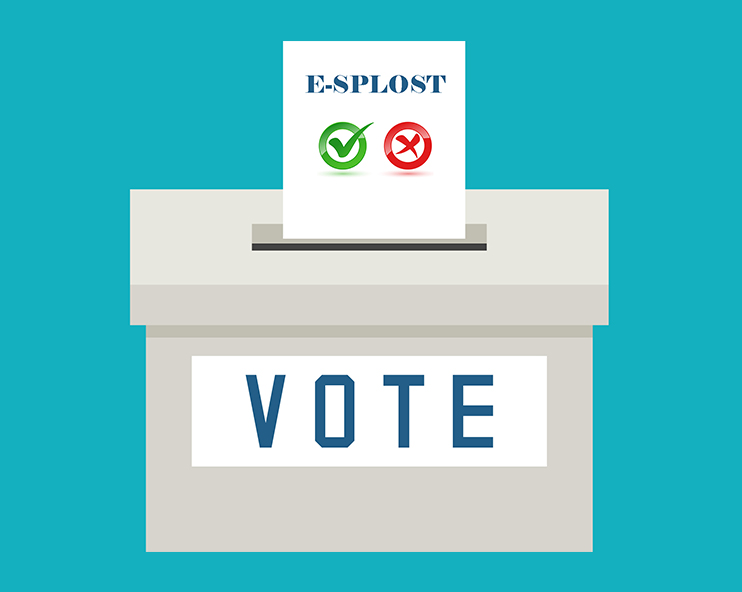 Registered voters in Bulloch County will be able to cast their vote on November 8 to support the continued funding of a one-cent sales and use tax for educational facilities and infrastructure needs of the school district.


Early voting begins on Monday, October 17 and runs through November 4. The general election day is November 8.
Continuation of the Education Special Purpose Local Option Sales Tax (E-SPLOST) would raise approximately $110 million for capital improvement projects for the district's schools. This fifth E-SPLOST would primarily fund construction of a new high school in the Southeast Bulloch area to accommodate rapid residential growth in the community.
The current one-cent tax (E-SPLOST IV), which began in January 2019, was scheduled to end on December 31, 2023; however, based on the unprecedented growth of recent sales tax collections in Bulloch County, the $62 million collection ceiling will now be reached around June 2023.  Voter approval of E-SPLOST V will allow the district to avoid interruptions to collections and address rapid growth in the community.
Since 2003 the Bulloch County Board of Education has had the foresight to leverage Bulloch County's growth as a regional retail sales and tourism hub to help generate the resources necessary to fund safety, technology, and facility improvements that our local public schools need. When an E-SPLOST referendum is placed on the ballot for voters it gives citizens the opportunity to decide if they want to spread the tax burden among everyone who shops in Bulloch County as opposed to only those who own property in Bulloch County.
In 2003 voters first affirmed a referendum to establish an E-SPLOST as a revenue source for capital improvements. In 2005, 2009, and 2018, voters agreed to extend the one-cent tax to continue the investment in public school infrastructure. Each of the four previous ESPLOSTs were affirmed by Bulloch County voters by more than 90 percent.
These four previous E-SPLOSTs have collectively generated approximately $218 million. This has allowed the district to successfully invest these resources to build six new schools, build five new athletic facilities, make schools safer, purchase additional school buses, and make significant technology upgrades to incorporate high-speed internet, Wi-Fi, and one-to-one technology devices for all students and faculty.