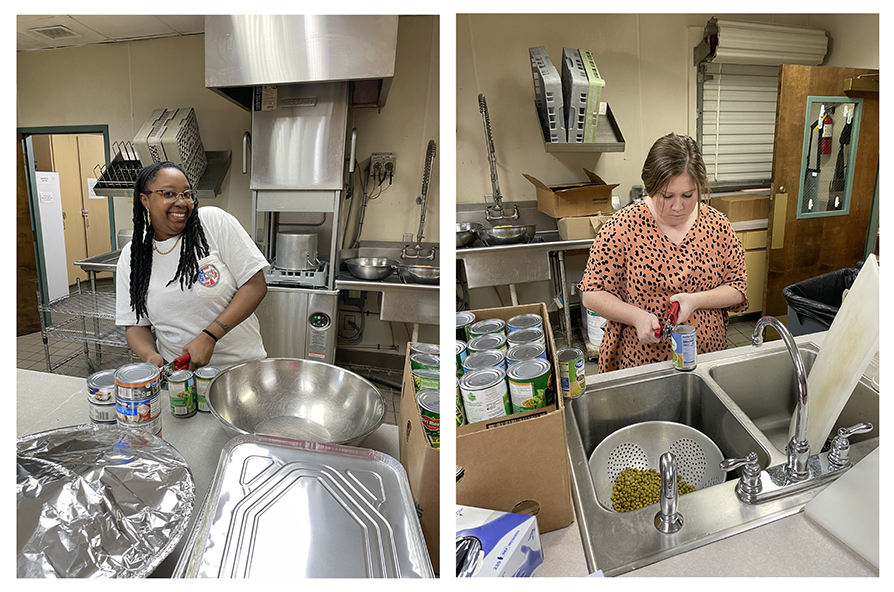 The Student Leadership Council (SLC) at Ogeechee Technical College sponsored the Statesboro Soup Kitchen at First United Methodist Church this past Saturday, February 19.

The participants arrived and began preparing food at 9:00 a.m. and served a chicken and rice meal to over 400 people.
There were several volunteers from Ogeechee Tech who represented various programs and departments including Dental Assisting, Echocardiography, and the Student Veterans Association.
"Serving alongside our students, faculty, and staff is always a highlight of each semester for me," said Beckie Snyder, Administrative Assistant for AVPSA. "Being able to help serve something as vital as a meal to those in need helps keep me focused on what matters most, people."
The Soup Kitchen is open from 11:00 a.m. – 1:00 p.m. every Saturday for service.
Ogeechee on the Go is the name of Ogeechee Technical College's community service initiative. OTC students and employees routinely participate in projects designed to support worthwhile causes within the community.
-Ogeechee Technical College