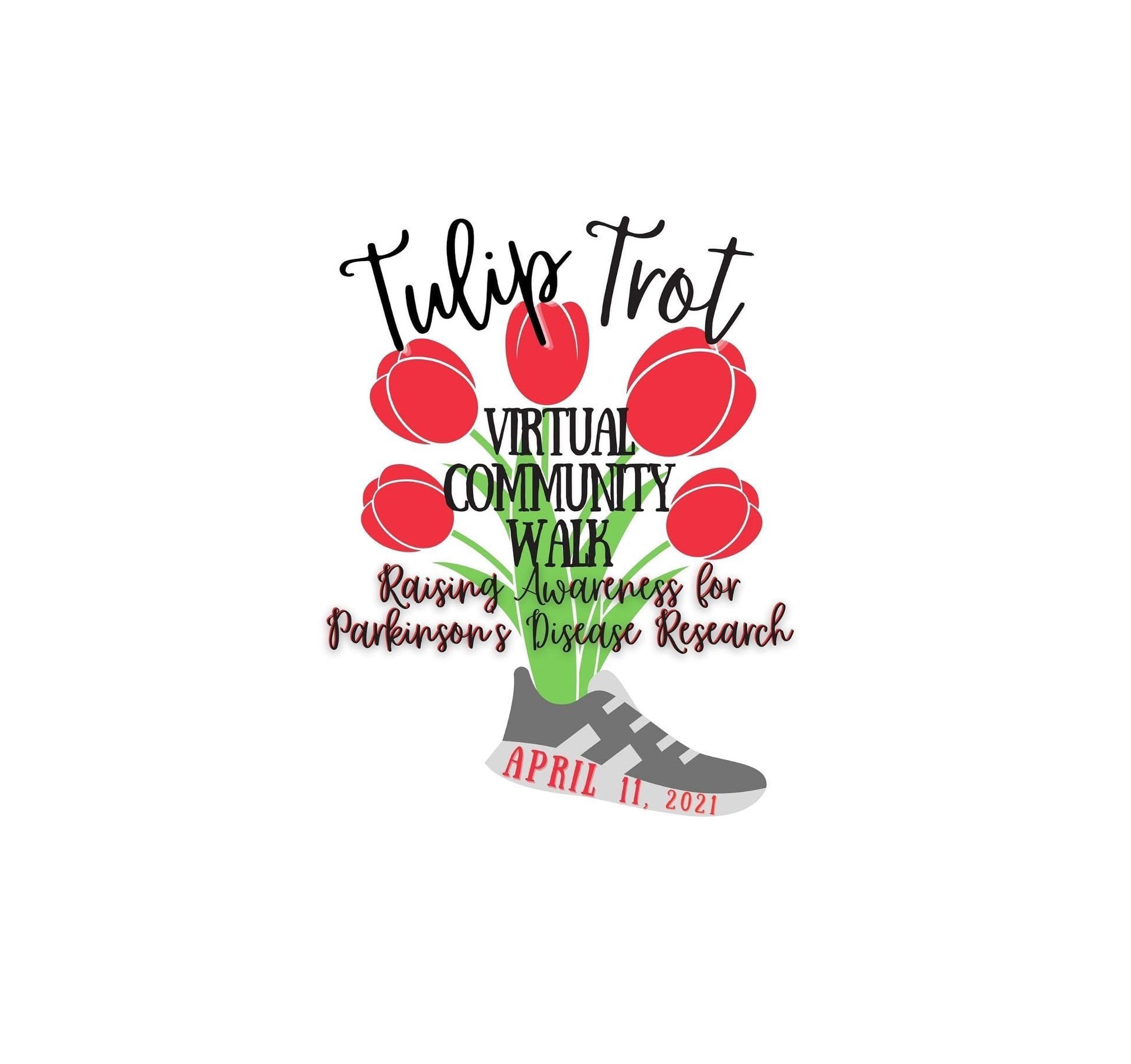 Statesboro High School's chapter of the National Honor Society will be hosting its Inaugural Tulip Trot Virtual Fun Run on April 11 to raise awareness about Parkinson's Disease and raise money for the Parkinson's Foundation(PF). The event has been certified as a PF Moving Day Community Walk.


According to the Parkinson's Foundation website, Parkinson's disease (PD) is a neurodegenerative disorder that affects predominately dopamine-producing ("dopaminergic") neurons in a specific area of the brain called substantia nigra. It is a progressive nervous system disorder that affects movement. Approximately 60,000 Americans are diagnosed with PD each year, and more than 10 million people worldwide are living with PD. There are over 20,000 people with PD in Georgia.
From the SHS Tulip Trot Virtual Fun Run event page:
This fun run incorporates several symbols for Parkinson's Disease.  The red tulip was named as the worldwide symbol of Parkinson's Disease awareness on April 11, 2005.  The date of April 11 is also significant in that it is the birthday of Dr. James Parkinson, the English Physician who named the disease.  
Studies have proven that daily exercise is pivotal for Parkinson's patients to keep symptoms under control.  SHS NHS hopes this fun run will bring awareness of PD to the Statesboro community and beyond, and share the need for more research in hopes of someday finding a cure.  There are many loved ones here in Bulloch County who live with this disease every day, and this year it's personal as it has impacted one of our advisors.  
Run, Walk, or Crawl anywhere in the world with Statesboro High School's chapter of National Honor Society on Sunday, April 11, 2021 to help raise awareness of the need for more research of Parkinson's Disease. Please note that this is not a race.  There is no mandatory distance, and no time restraints.  This is an event to enjoy your day and run, walk, or crawl for awareness!  Every participant is asked to also take a selfie or group photo while participating in this event and send it to shsnhstuliptrot@gmail.com.  Your photo will be featured on our district or school's social media or webpage!  If you are an avid runner and log this event into your GPS device, download a screenshot of your run results and send it in.  We will be awarding prizes in several areas…you may receive a special surprise!  
See more information and sign up on the SHS site event page HERE. Visit the Facebook event page HERE.