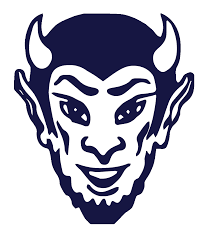 Students at Statesboro High School deserve a round of applause for their successful efforts to raise funds for those affected by Hurricanes Harvey, Irma, and Maria.


The high school recently presented the American Red Cross with a check for $8,261.95 for victims in Texas, Florida, Georgia, and Puerto Rico.
The initial BBQ fundraiser by SHS was originally set for September 8 to help raise funds for Hurricane Harvey victims, but Hurricane Irma quickly shifted courses, closing Bulloch County Schools for three days, and affected a wider scope of southeasterners.
The check was presented at a recent Bulloch County Board of Education meeting and Esther Sheppard, executive director of the American Cross of Southeast & Coastal Georgia, accepted the money on behalf of the organization.
"I just can't say enough thanks for all the people involved," Jake Collins, a tenth-grade mathematics teacher at SHS, said in a press release. Collins is the one who initially came up with the fundraising idea, but said the response from the school, community, and areas businesses far exceeded what was originally anticipated.
The effort was collaborative at Statesboro High School. In a press release from Bulloch County schools, a few staff members and administrators offered their comments on the success:
"When a crisis hits, the Statesboro community stands up and says what can we do to help," said SHS Custodian Daniel McCullough. McCullough was one of more than 60 faculty and staff who volunteered alongside students from the school's student organizations like Beta, DECA, and FBLA. Current and former members of the Bulloch County Board of Education also helped grill, sell tickets, and pack and deliver plates.
"We were just totally excited by the tremendous community turnout," said Collins, who enlisted several SHS alumni and faculty alumni to help cook like Kenny Tucker and Vernon Littles.
 "I always try to give back to the school (SHS) and organizations that need help," said Littles, who is a 1984 graduate and student athlete of SHS and a former Bulloch County BOE member.
Claxton Poultry was one of the first major businesses to step up and help by donating 1,000 chicken halves. Ellis Meat Market, Lewis Printing, McCook's Pharmacy, Southern Pharmacy, FRED's Pharmacy, Savannah River Mortgage, Sea Island Bank, SERVPRO and Dairy Queen also offered support for the efforts. and the school's Culinary Arts Instructor Cindy Hart, her students, faculty, parents and more than 40 community volunteers prepared side dishes of coleslaw, green beans, and deserts.
This isn't the first time Statesboro High has stepped up to the plate to raise funds. The school delivered $10,000 to the American Red Cross in 2005 after Hurricane Katrina.
As states in the press release, "It is the prayer of Statesboro's  and Bulloch County's students and teachers that these funds help families in need to recover and rebuild."