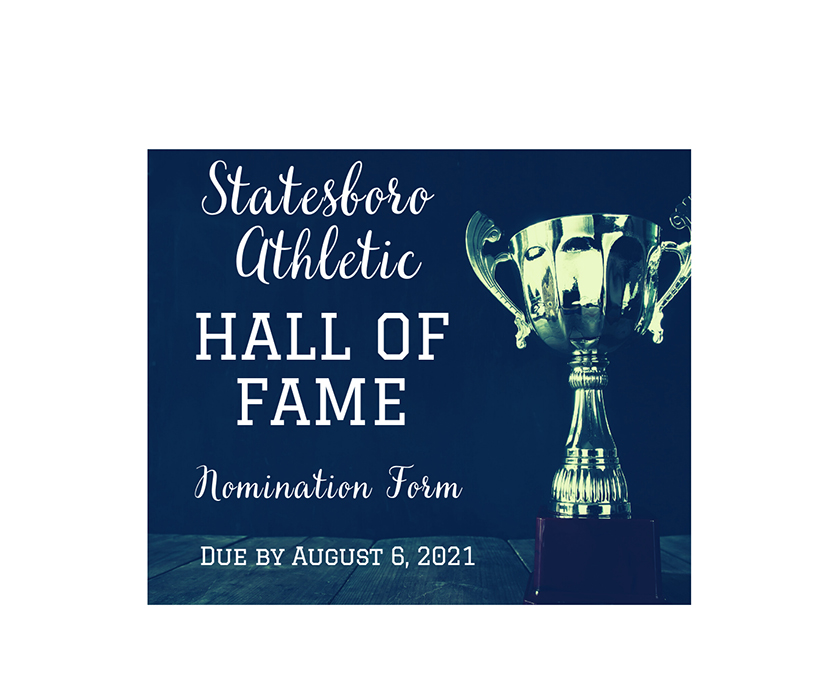 Statesboro High School recently announced that the nomination process has begun for the Statesboro Athletic Hall of Fame.

The school is seeking nominations for alumnus from one of three schools for at least fifteen years. The three schools are Statesboro High School, William James High School, and Marvin Pittman.
Nominations are due by August 6, 2021.
See nomination form, including directions, below.
statesboro athletic hall of fame nomination form june 2021 shs