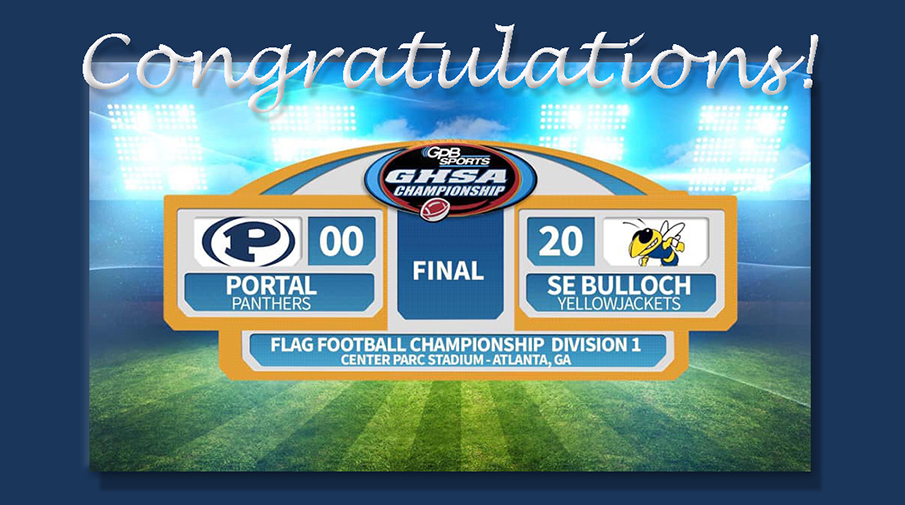 In an historic match-up today at Georgia State University's CenterParc Stadium in Atlanta, the Southeast Bulloch High School Yellow Jackets won over the Portal Middle High School Panthers for the title of GHSA Class A-4A Flag Football State Champions.

This is the second year in a row the Panthers have made it to the state championship game and that the team was the state runner-up. They only had two losses in the regular and post-season, both were to the Yellow Jackets.
Southeast Bulloch ended their undefeated season with 19 wins and no losses. During their five state playoff round games, no opponents were able to score any points.
Bulloch County School Superintendent Charles Wilson sent his congratulations to both teams this morning before the final game: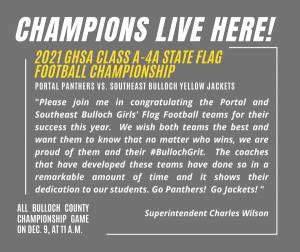 All three Bulloch County school district's high schools now have a flag football team, which Statesboro High School added just this year. All three made it to the playoff rounds this year.