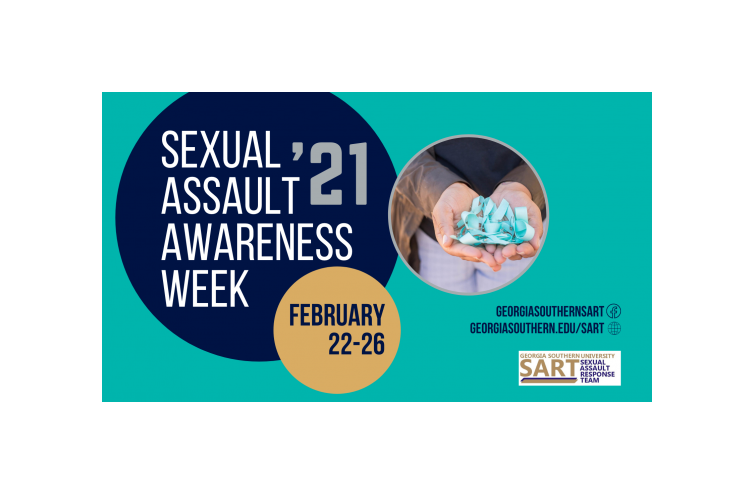 Next week is Sexual Assault Awareness week at Georgia Southern University. The university will be hosting its annual campaign February 22 – 26 to raise awareness about sexual assault and to educate on ways to prevent sexual violence.


The Clothesline Project, a campus-wide display of t-shirts representing survivors and supporters of sexual violence, will continue this year for the entire week.  The Take Action Campaign, a virtual social media movement aiming to prevent sexual assault in America, will also be week long.
Other events are Creating Champions-Virtual and Take Back the Night-Virtual. Creating Champions, a three hour interactive workshop and informative program, will take place on Wednesday, February 24. Take Back the Night, an event to raise awareness about sexual violence, will be held on Thursday, February 25. Anyone interested in speaking at that event can submit an application online.
The campaign will be hosted on GSU's Statesboro and Armstrong campuses.
For more information, visit Georgia Southern University's Division of Student Affairs Counseling Center online HERE.