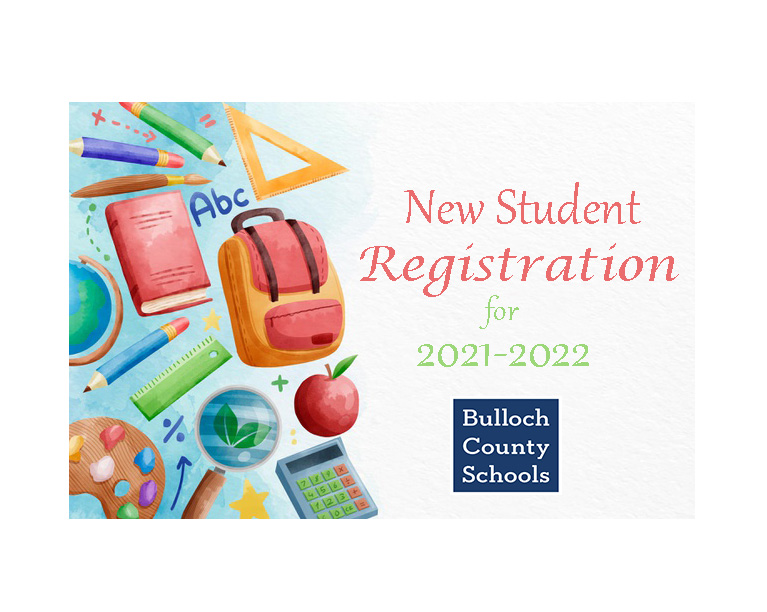 Registration is now open online for new students in the Bulloch County School District for the 2021-2022 school year.

Children who will be new to Bulloch County Schools for the upcoming school year, in any grade, especially Kindergarten, can now be registered online on the school district's website. 
Registration can be done anytime, anywhere via any internet-enabled device. Families who do not have access to an internet-enabled device, may make an appointment to use a computer kiosk at their zoned school. If they have more than one child, they may make an appointment to register all of their children at their oldest child's zoned school.
If a child is already enrolled in a Bulloch County Schools Pre-Kindergarten classroom this year, the family does not need to register the child for Kindergarten unless the child will attend a different school than where he or she attended Pre-kindergarten.
In accordance with state guidelines, a child is eligible to attend Kindergarten in Bulloch County for the 2021-2022 school year if he or she will be five-years-old by September 1, 2021, and the legal, custodial parents or guardians are residents of Bulloch County.
Registration is not for currently enrolled students unless a family plans to move a child to a different school zone within the Bulloch County School District.  If a child is already a student in the district, and the family has simply moved residences within their same school zone, or if a family needs to update information about their child,  they do not need to register for school. They may update information online in their Campus Parent Portal or contact their child's school.
If a child is advancing from elementary to middle school or middle to high school within their current school zone's feeder pattern schools, registration is not required.  The child's records will automatically be forwarded to their new feeder-pattern school.
On the Registration website, families can find a convenient checklist of documents they will need to register their child as well as answers to other frequently asked questions.