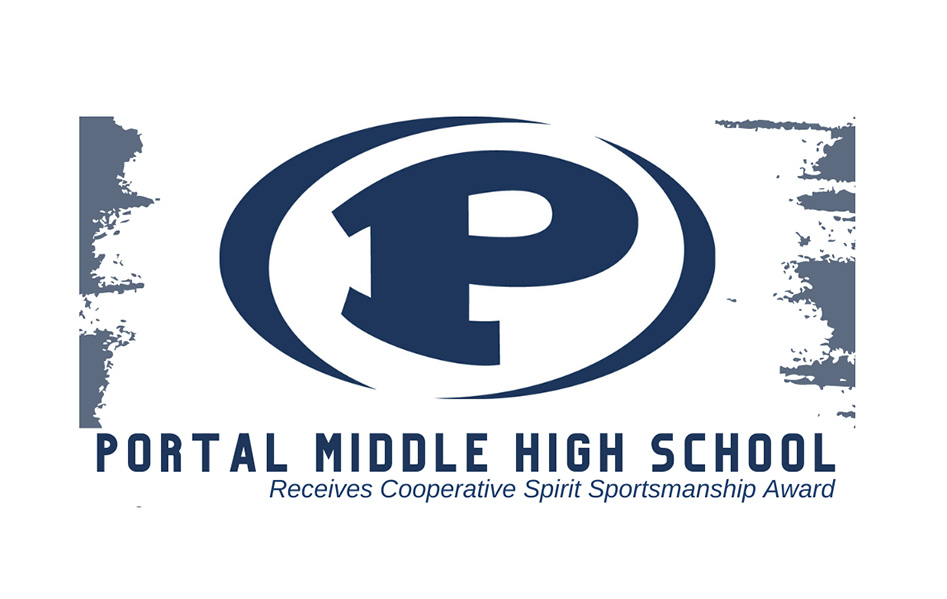 Bulloch County Schools has announced that Portal Middle High School has earned Cooperative Spirit Sportsmanship Award for Class 3-A Public Schools for the 2020-2021 school year.


Portal Middle High School (PMHS) is the winner of the Cooperative Spirit Sportsmanship Award for Class 3-A Public Schools for the 2020-2021 school year.
"This award is for the entire Portal Panther community," said Justin Chester, Athletic Director at PMHS. "Our coaches make it a point to talk with athletes about promoting good sportsmanship before, during and after competition. This award does not mean we are perfect, but shows that our regional competitors recognize good spirited actions when they see our students compete."
The award is given to high schools where exceptional sportsmanship is demonstrated throughout each school year, and is based on what the Georgia High School Association (GHSA) believes to be fundamental values: respect, fairness, honesty and responsibility.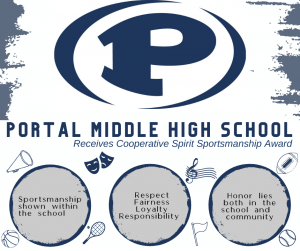 Portal is one of 64 GHSA-member high schools to receive the award this year. One high school from each region within each of GHSA's 56 public and 8 private regions within Classes A through AAAAAAA is selected for an award. Portal won for Class A, Region 3.
According to a press release issued by GHSA, "The honor of the award lies not only in the school, but in the community as well."
Georgia Electric Membership Cooperative has sponsored the GHSA Cooperative Spirit Sportsmanship Award since 2006.
In its press release Dr. Robin Hines, GHSA's executive director, said, "It is an honor for these member schools to be selected by their regions for this award. The characteristics of good sportsmanship are critical to the development of our young people as they transition into productive adults. The GHSA applauds our schools on this accomplishment and appreciates Georgia's electric membership cooperatives for their support of this outstanding recognition program."
"As we transition into a new athletic season, we will use this award as a standard to build on," Chester added.
---
GHSA
The GHSA is a voluntary, non-profit organization comprised of more than 460 public and private high schools that strives to promote good sportsmanship, participant safety, fair play and a cooperative spirit among its member schools. The GHSA administers regulations for region and state competition in 21 sports and three activities. For more information, visit www.ghsa.net.
Georgia EMC
Georgia EMC is the statewide trade association that represents the state's 41 electric membership cooperatives, Oglethorpe Power Corporation, Georgia Transmission Corporation, and Georgia System Operations.
---
Bulloch County Schools