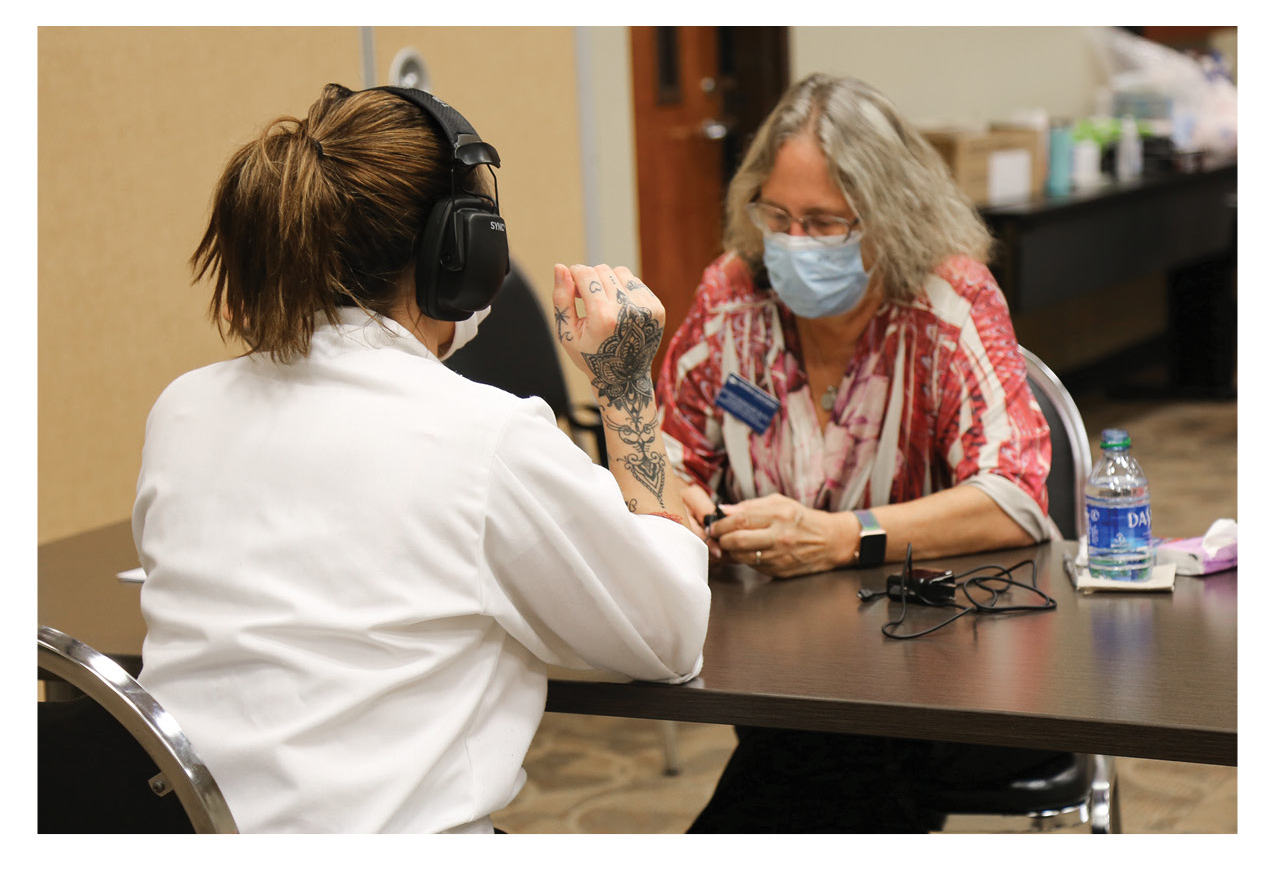 On Thursday, October 28, 2021, Georgia Southern University nursing professors, Dr. Debra Hagerty and Dr. Margaret Mossholder, collaborated with Ogeechee Technical College on its National Disability Employment Awareness Month event put on by Student Support Services.

Dr. Hagerty and Dr. Mossholder brought eight disability simulation centers to OTC to give students the opportunity to experience what it might be like to have a disability.  The simulation centers were manned by student and staff volunteers from OTC.
"Fifteen percent of the world's population has some type of disability and roughly 7.1 million students receive special education services," said Sabrina Burns, Accessibility and Special Populations Coordinator. "Being able to experience simulations of things like hand tremors, knee and arthritis pain, hearing impairment, and visual impairments helps prepare our students and staff to better assist those who may have these disabilities."
In addition to the simulations, the Georgia Vocational Rehabilitation Agency and Jobs Unlimited, Inc. attended to offer advice and services to students with disabilities who may be looking for a job after completion of their program.
---
OTC