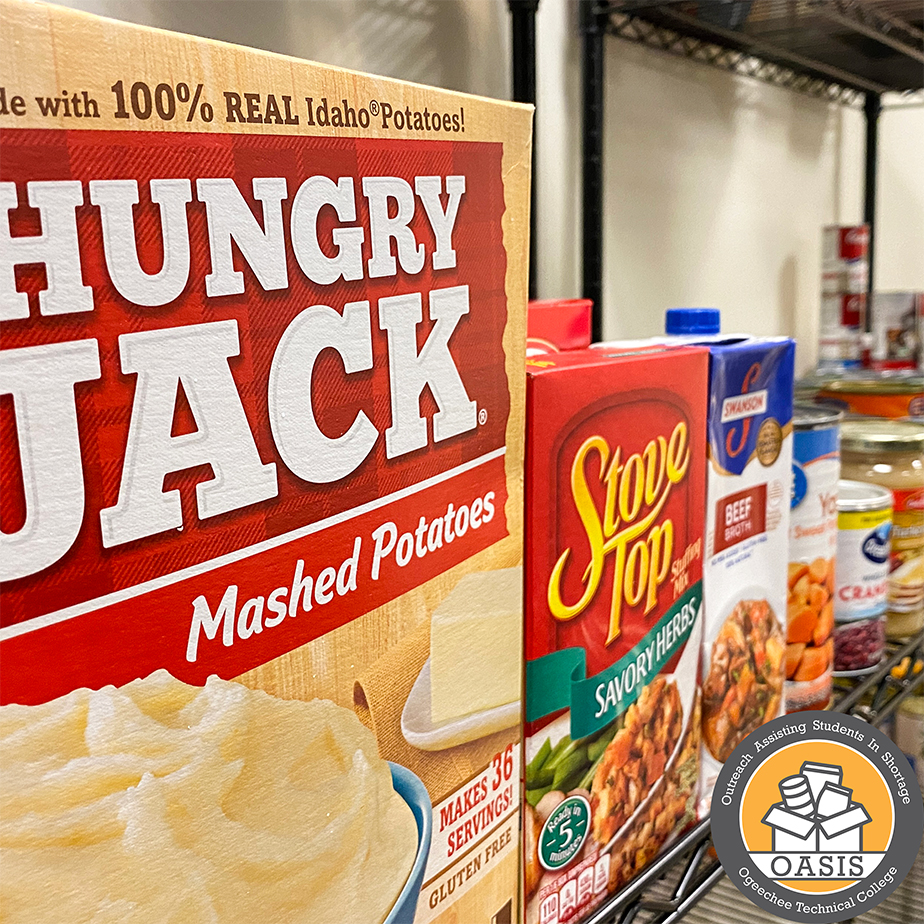 The Ogeechee Technical College OASIS Food Pantry provided over 30 student families with dinner during the thanksgiving and holiday break this year.


In early November, Beckie Snyder, Administrative Assistance to AVPSA, sent out a call to the college for donations to help prepare Thanksgiving dinner packages for families in need.
"We had such an overwhelming response of donations from our faculty, staff, and students that we were able to hand out over 30 meals to families for Thanksgiving," said Snyder. "The need was so great that we ended up doing a second call for donations and gave out more meals for the holiday break" she added.
The meals included a turkey and a collection of items including mashed potatoes, stuffing, rice, gravy, green beans, collard greens, yams, pickles, cake, and more. The OASIS Food Pantry is always accepting donations and they can be taken to Beckie Snyder in the Joseph E. Kennedy building at Ogeechee Tech.
OASIS (Outreach Assisting Students in Shortage) Food Pantry was opened in January of 2020 to serve OTC students, faculty, and staff who may have food needs.
Ogeechee on the Go is the name of Ogeechee Technical College's community service initiative. OTC students and employees routinely participate in projects designed to support worthwhile causes within the community.
---
OTC