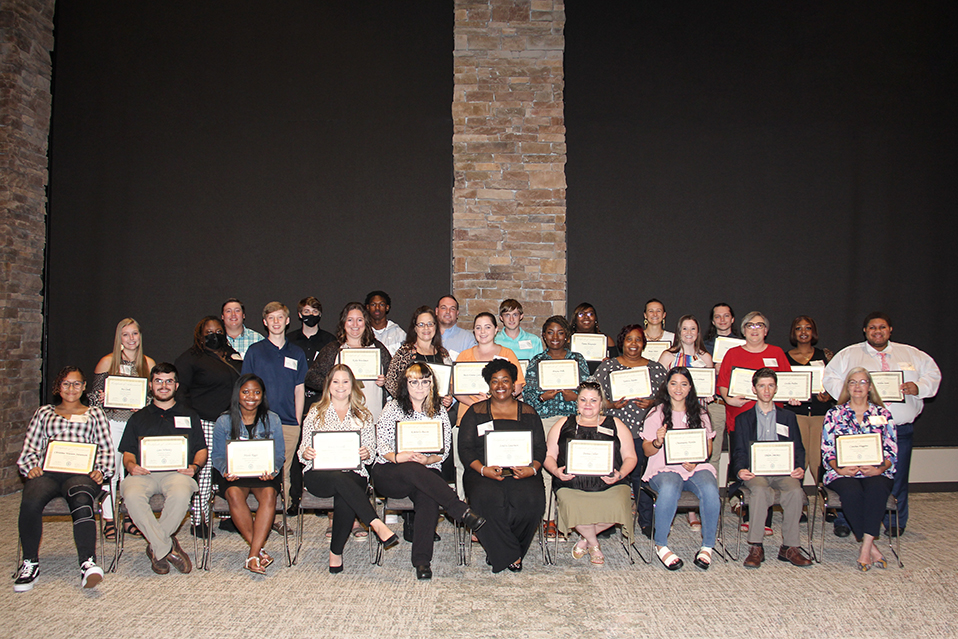 The Ogeechee Technical College Foundation recently recognized fifty-five students as scholarship recipients at its annual scholarship luncheon.

The luncheon was held in the Oak Room of the Jack Hill Building at the College.
In attendance were benefactors, students, Ogeechee Tech faculty and staff, scholarship committee members, and guests of the students.
"With so much hardship going on in the world right now, it is nice to celebrate these deserving students and the good that comes from generous hearts," said OTC Foundation President, Warren Ball.
Following Ball's welcome address were remarks from scholarship recipients Maia Olsen and Tyana Alexander, both of whom shared how receiving scholarships have helped them pursue their career goals.
"OTC has given me the tools I need to go out into the world and do what I love," said Olsen. "These scholarships are also allowing me to go into full-time missions without any financial burden."
Alexander, who is planning on entering the medical field, shared how her long journey of going back to school is starting come to fruition. "I am beyond thankful for this scholarship – it has enabled me to fulfill dreams that would not have been possible without your help," she said to her benefactors. "I can't wait to be the best fetal echocardiology technician I can be."
At the conclusion of the ceremony, Warren Ball and OTC President, Lori Durden, presented each scholarship recipient with a certificate to keep as a memento of their award.
---
OTC