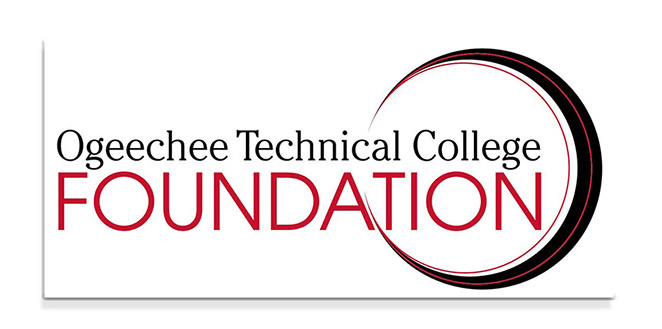 "The Ogeechee Technical College Foundation, Inc. acknowledges with gratitude a generous commitment from Huldah C. Mingledorff and Patricia S. Lord for the benefit of our Screven County Community to establish the Mingledorff Screven County Bridge Fund Endowment in support of Ogeechee Technical College's gap funding."

"We are incredibly grateful to the families of Huldah C. Mingledorff and Patricia S. Lord for establishing this fund on behalf of Screven County students," said Michelle Davis, VP for College Advancement. "Nearly one-third of our students from Screven County owe monetary balances to Ogeechee Tech and this will help many of them bridge the gap to finish their programs."
The fund will provide scholarships to help offset costs associated with financial hardships to current Screven County students nearing the end of their academic program. The students considered for this scholarship are in good standing academically and behaviorally with the College, have at least a 2.0 grade point average, and preference will be given to students who are on track to complete their programs within 2 semesters.
Both the Mingledorff and Lord families are strong supporters of education. Mingledorff was a leader in the field of agriculture and was known for generously supporting local schools and hospitals. Patricia Lord spent many years teaching young children in the elementary school system, who long after her retirement, continued to speak fondly of her.
The Ogeechee Technical College Foundation exists to assist Ogeechee Technical College in achieving and maintaining a high-quality program of post-secondary education and community participation, to raise funds, and to make contributions to educational programs of Ogeechee Technical College counties (Bulloch, Evans, & Screven). To give to the Ogeechee Technical College foundation please visit www.ogeecheetech.edu/give.
---
Ogeechee Technical College