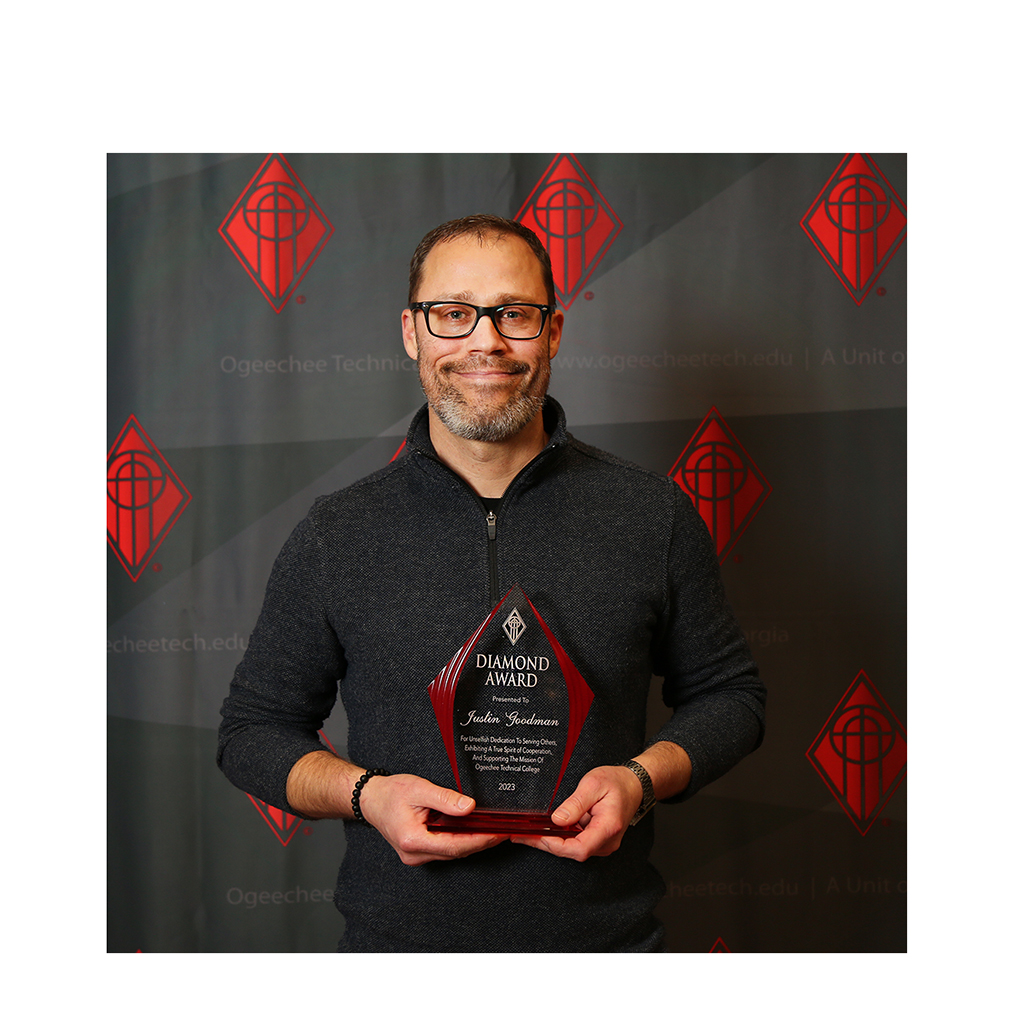 Justin Goodman, Industrial Systems Instructor and Program Coordinator for Economic Development at Ogeechee Technical College, was recently presented the Diamond Award at the annual spring faculty and staff meeting.

"I am grateful for winning this award and extremely humbled by it. When I came to OTC six years ago, I had a vision of what I wanted to accomplish. Having a campus full of supporting individuals at my side has given me the confidence that I needed, allowing me to achieve almost half of my vision in a relatively short period of time," said Goodman.
The Diamond Award recognizes and honors an exceptional employee who goes the extra mile and exemplifies excellence in such things as customer service, innovation, improved efficiency, a positive attitude, teamwork, community service and exemplary service to the College. All employees of the College are eligible for this award, including part-time employees, and are nominated by their colleagues.
One nominator wrote, "I am continually amazed by his professionalism, dedication to his job, and his willingness to be an 'all in' team player. Always putting the college, his colleagues, and the students he trains first."
Goodman who has been working at Ogeechee Tech since February of 2017, previously worked at Briggs & Stratton for 11 years as a technician and then as a Facilities Supervisor and A-Training Instructor. His extensive Industrial Systems training includes dozens of certifications including, Six Sigma Green Belt Certification, two FANUC Robotics Instructor Certificates, and most recently 14 SACA and 4 PMMI certifications.
---
OTC